Heymarket offers Team Owners and Admins the ability to set business hours for specific Inbox(es). Setting business hours improves reporting accuracy by accounting for non-working hours that would otherwise impact key reporting metrics like First Response Time, Average Response Time, and Resolution Time.
How to add business hours to an Inbox
Team Owners and Admins can add business hours to a specific Inbox from the Settings tab. Please navigate to Administration > Inbox > Settings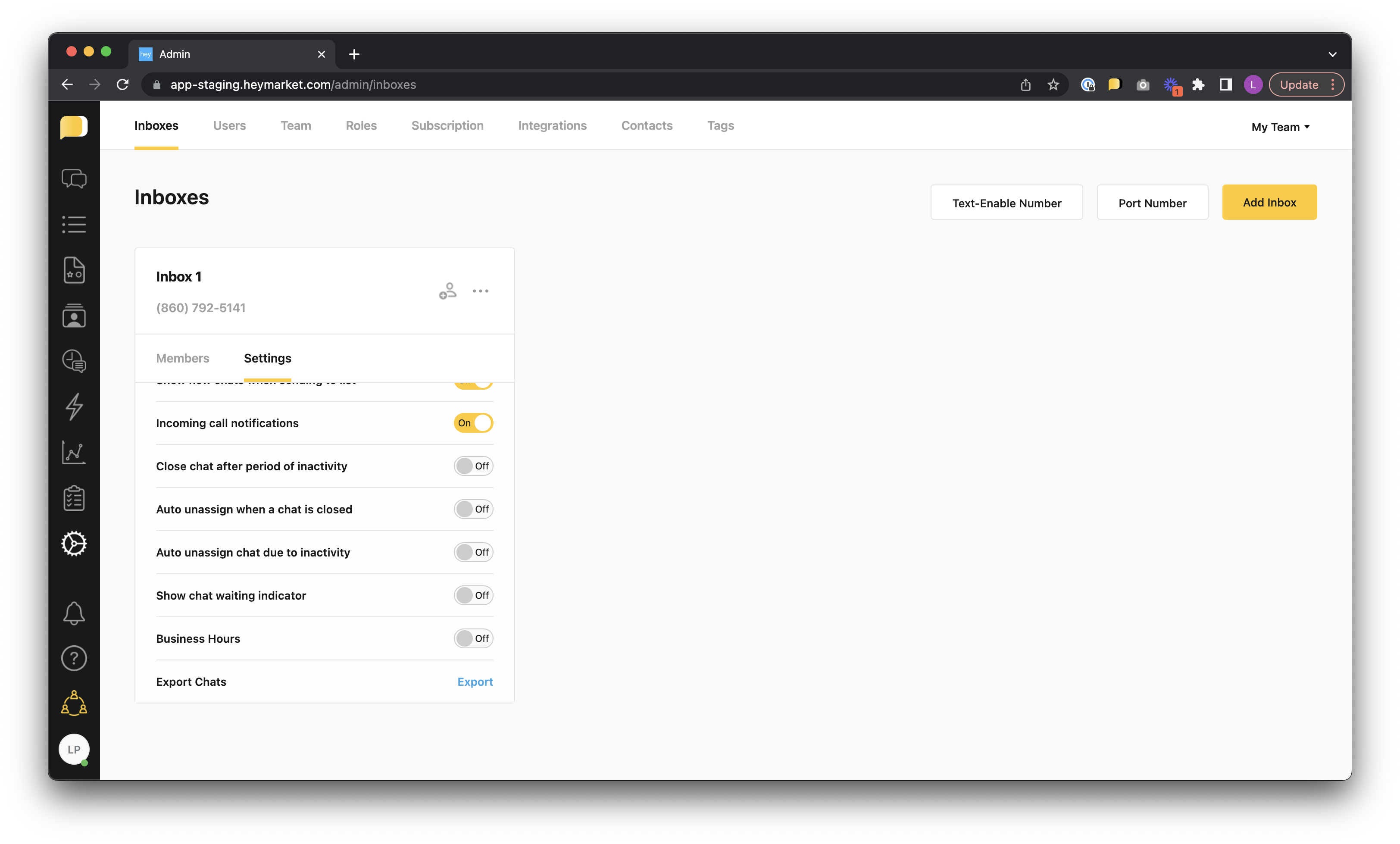 You can set custom business hours for weekdays and weekends.