Introduction
Heymarket's shared Inbox functionality enables teams across your organization to communicate with your customers in a collaborative and organized manner.
The Restricted View option enables you to restrict the chats that specific team members on your team have access to. Once the Restricted View option is selected for a specific user, only chats assigned to the user will be visible to them.
Example
If your company has team members that are serving different regional areas, you can now restrict their access to only view conversations that are assigned to them.
Enabling Restricted View
To enable Restricted View, you can navigate to https://app.heymarket.com/admin/roles as an Account Owner or Team Administrator. From there, you can select the Restricted View option for all roles aside from the Owner: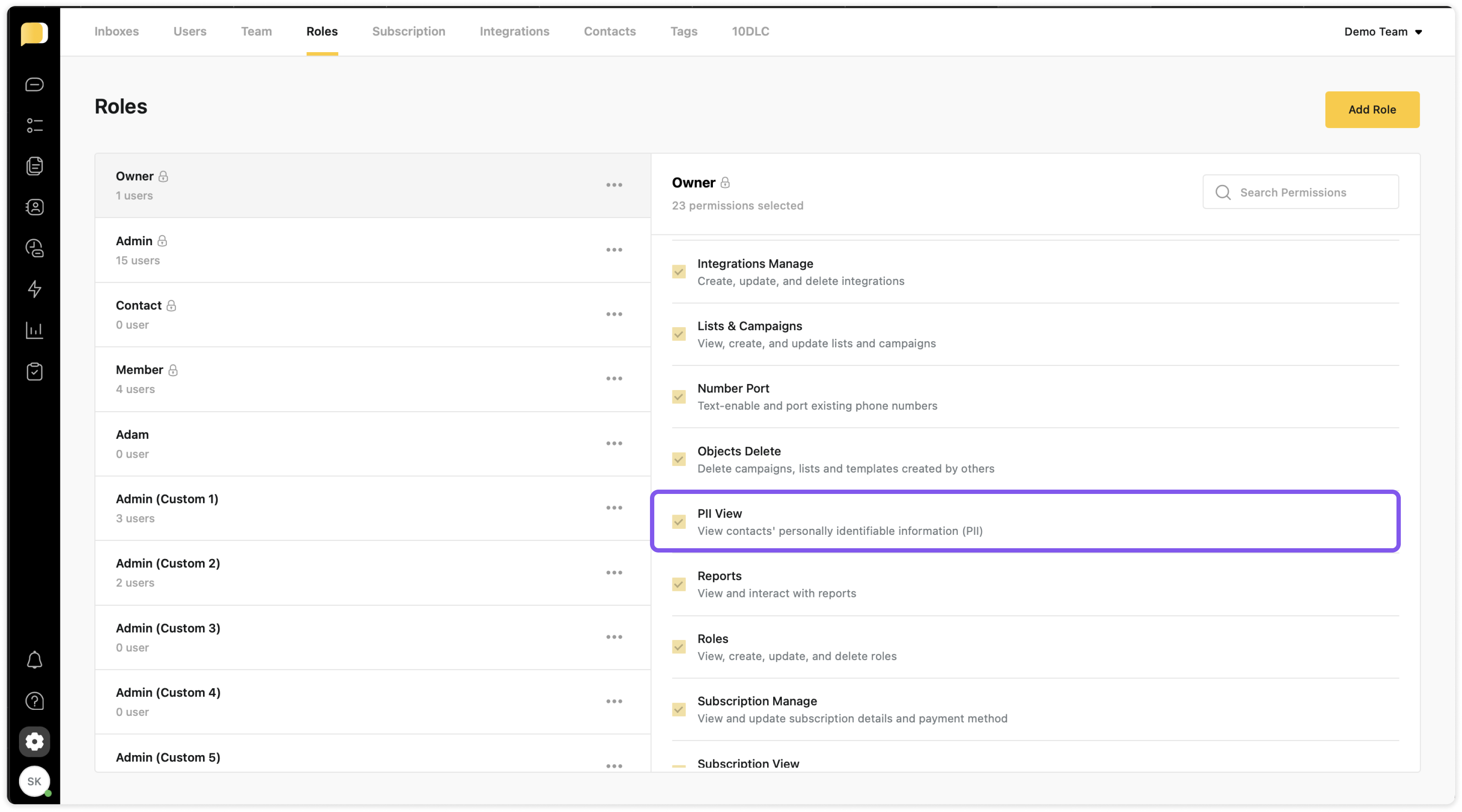 Once the user with the Restricted View option selected logs in to Heymarket, they will only see chats that are assigned to them: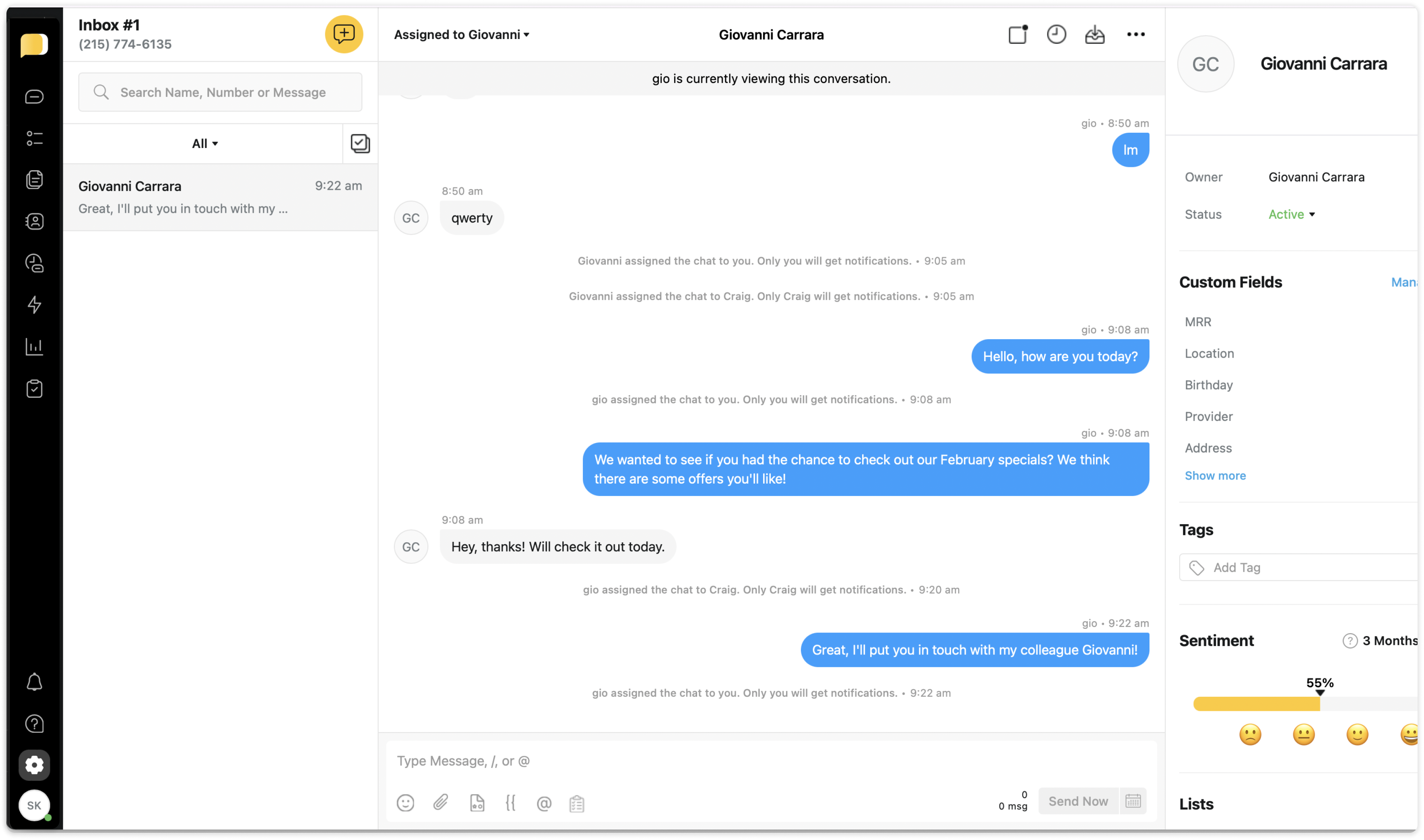 Do you have any questions on this feature? Send us a text at (415) 561-0100 and we can help out!