Heymarket allows you to view how long a contact has been waiting for a response with our Chat Waiting Indicator setting. Below is an example screenshot: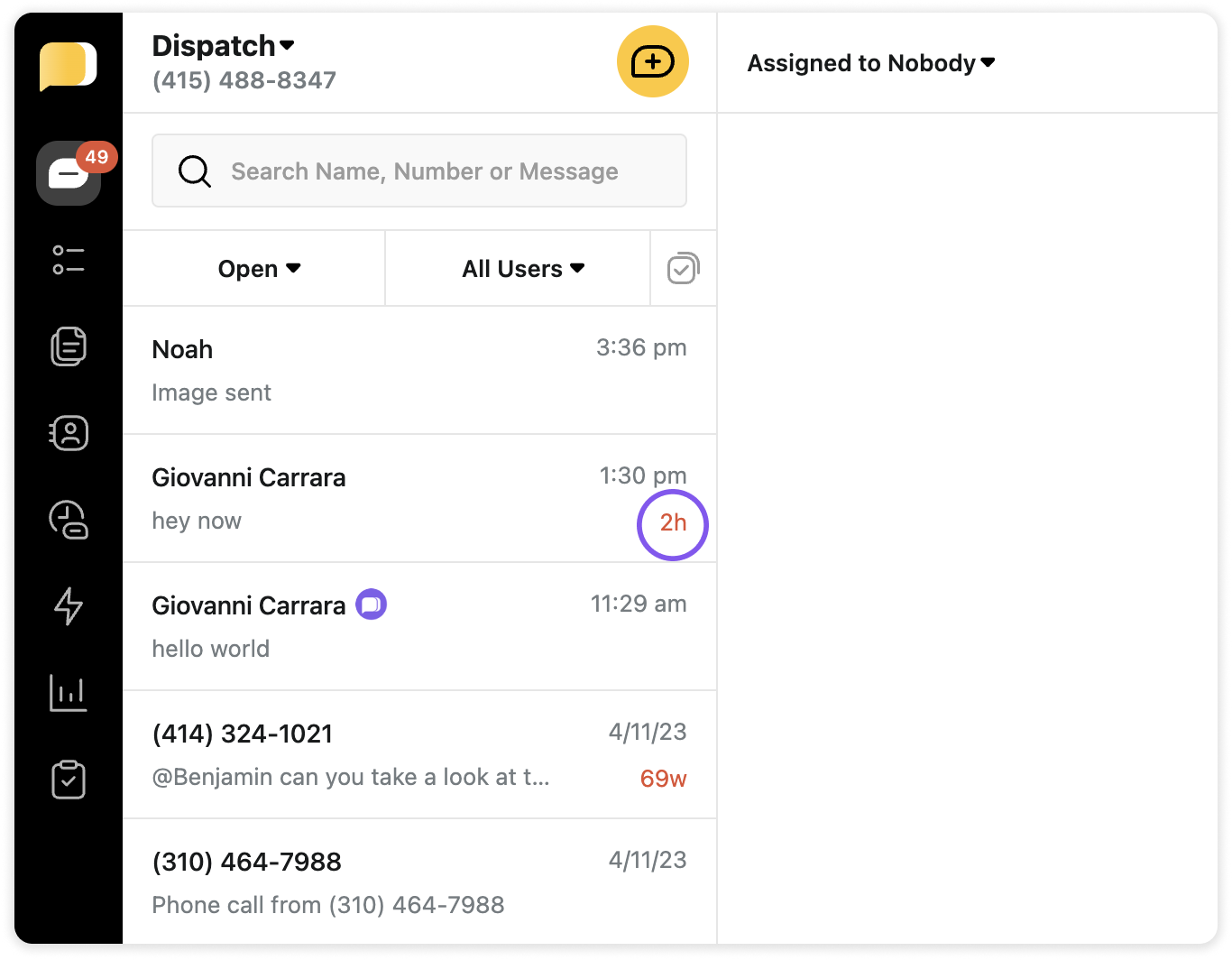 The waiting time is shown in red on the chat row in minutes up to 1 hour, then in hours, days and weeks.
To hide/show the indicator for an inbox, please go to https://app.heymarket.com/admin/inboxes, click Settings for the desired inbox and change the "Show chat waiting indicator" setting.