Heymarket users can now automatically unassign conversations that meet specific criteria. These settings can be found in Administration > Inboxes in Inbox settings. Below is a screenshot of where to find these settings: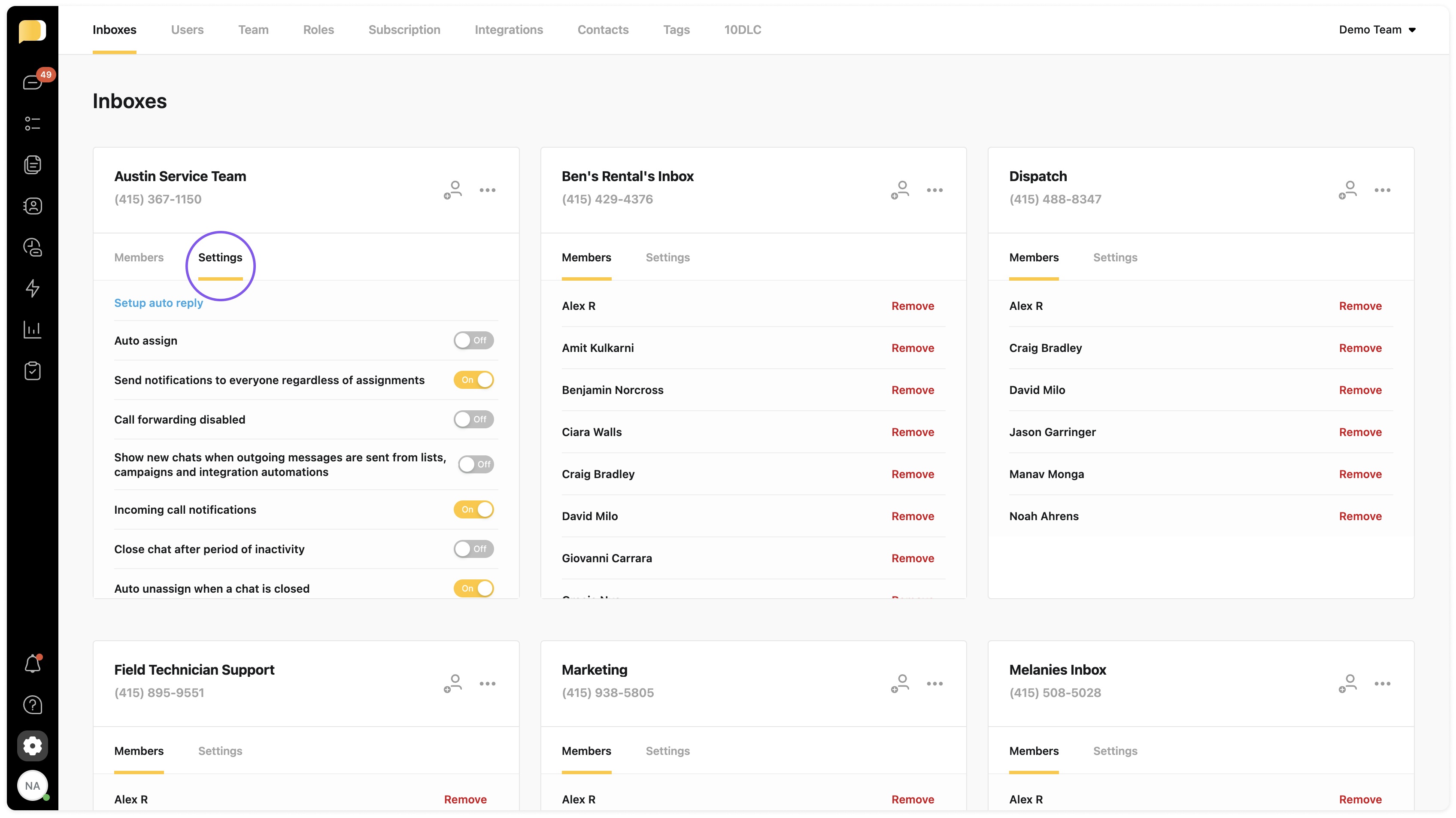 Conversations can be automatically unassigned if:
The conversation is closed
(Auto unassign on close)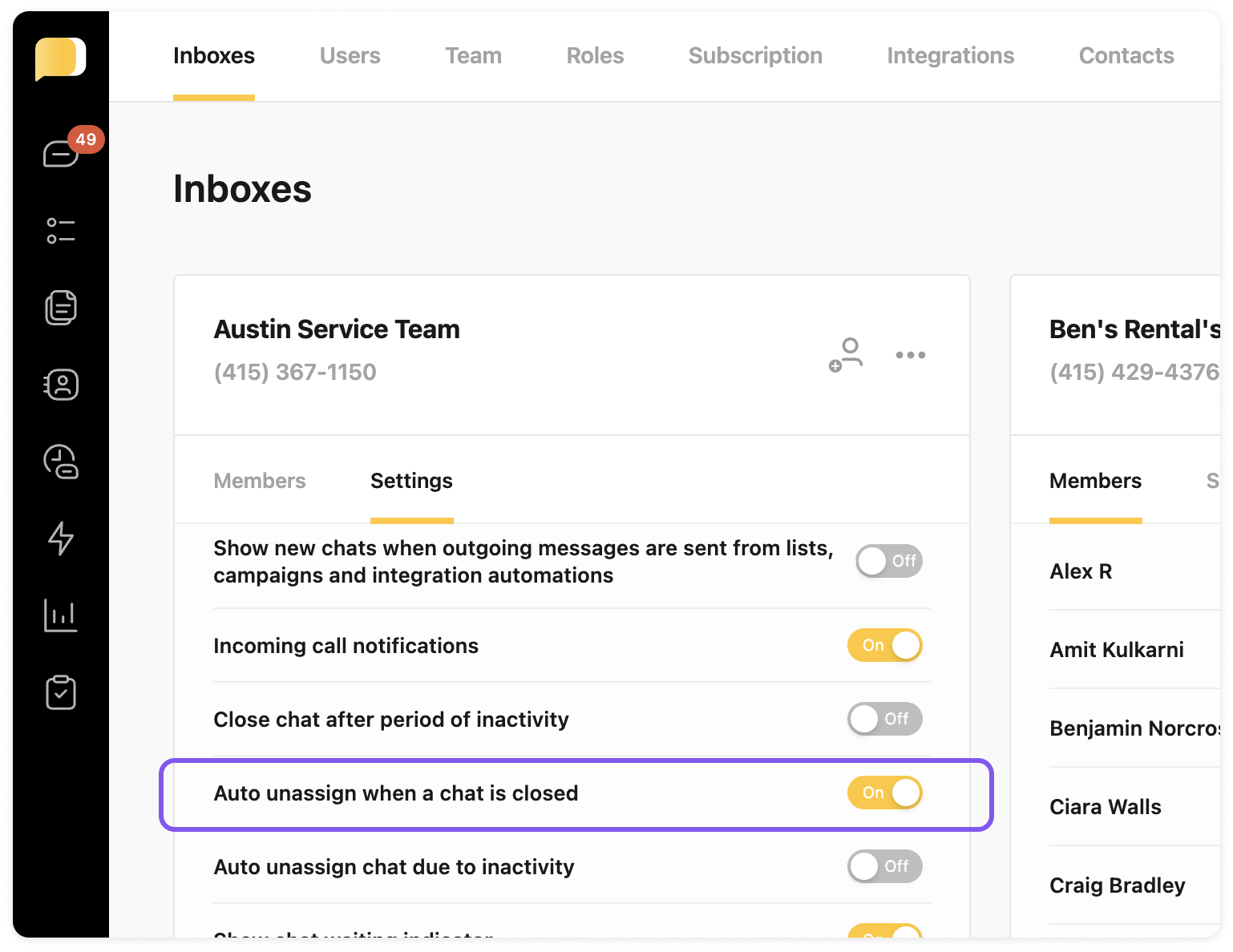 The conversation is inactive for a customizable period of time
(Auto unassign on idle)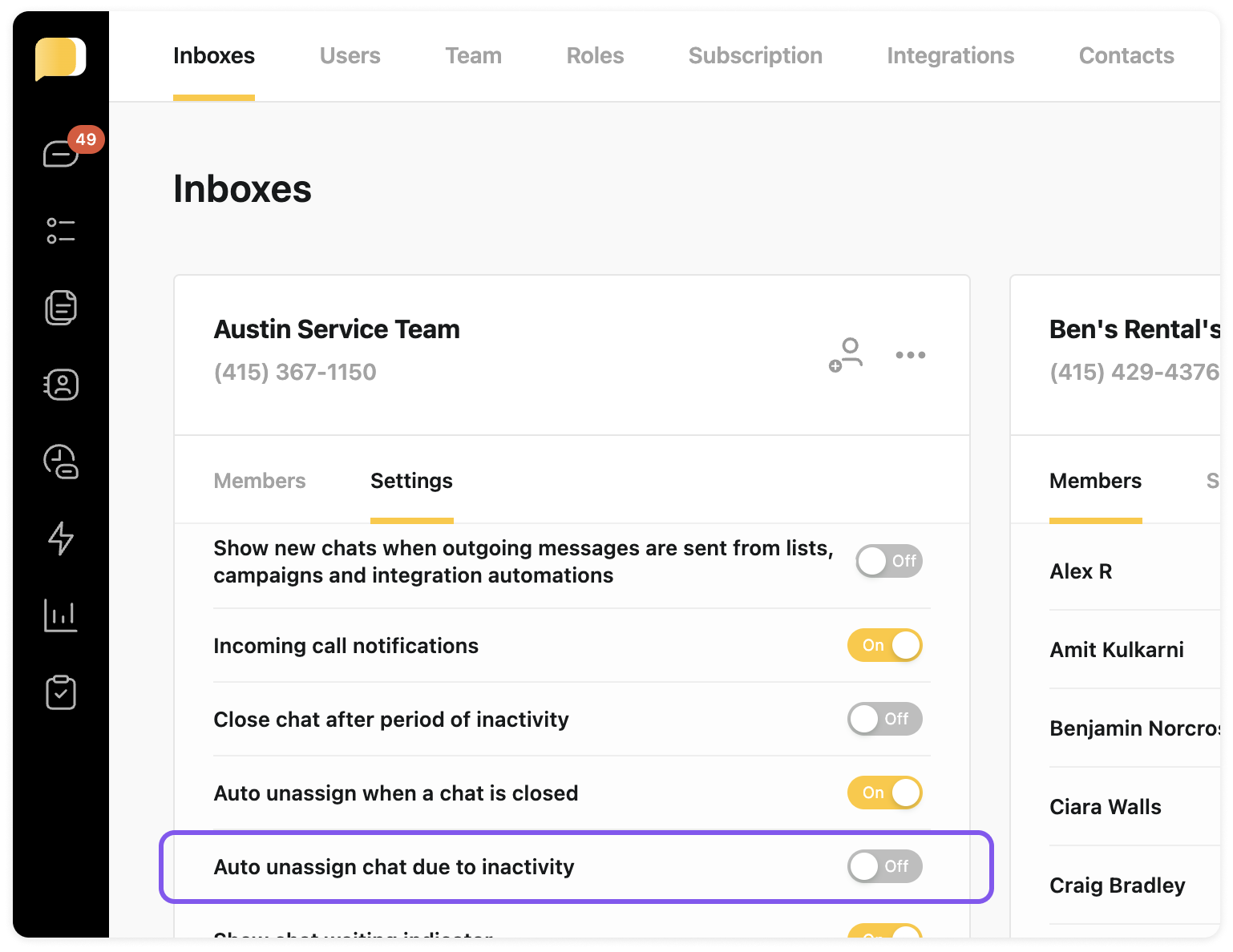 Team members can be notified for this auto unassign setting
(Auto unassign and notify due to inactivity. You can specify if you wish to notify team members of the unassigment and/or move the chat to the top of the queue when unassigned.
This setting can be applied for outgoing and incoming messages.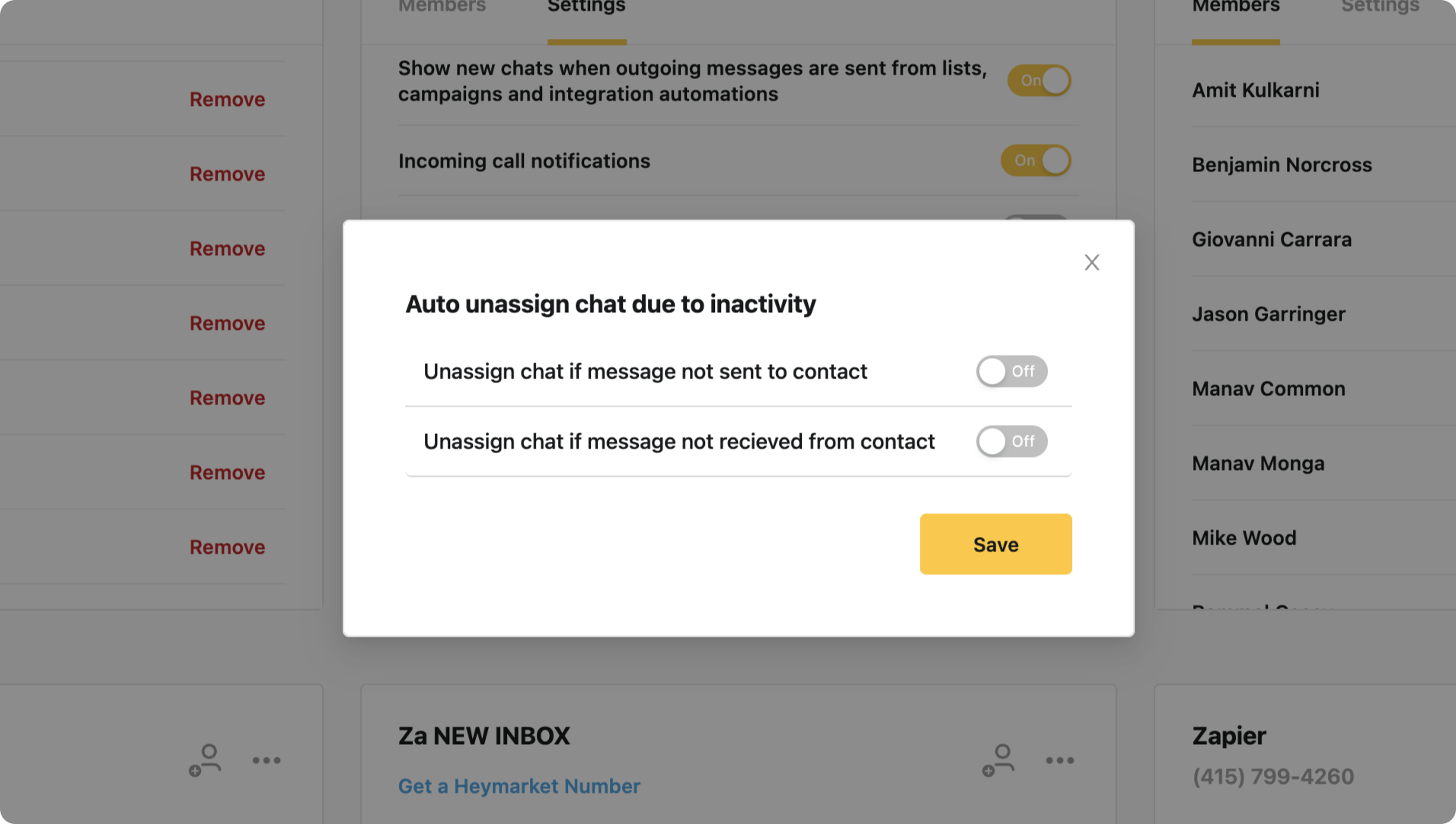 You can unassign the chat if an outgoing message is not sent in a specific period of time or if an incoming message is not received for a period of time.