Heymarket allows you to reorder your Custom Fields:
Sign in to Heymarket Web on your computer.
Click the Administrations tab
Click the Contacts tab and you will see the following: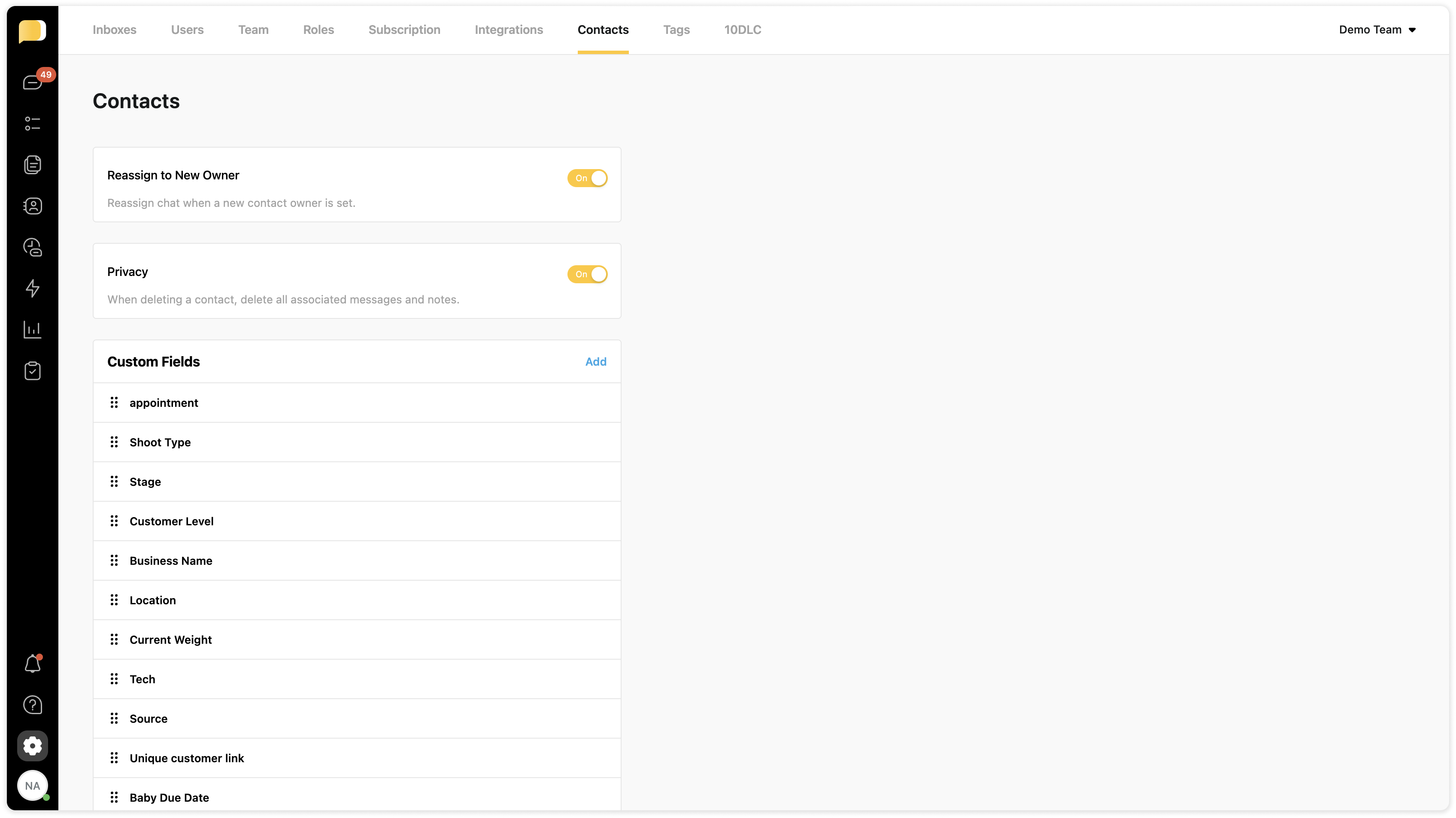 To reorder Custom Fields, you simply hover over the following icon next to the Custom Field you would like to move and click: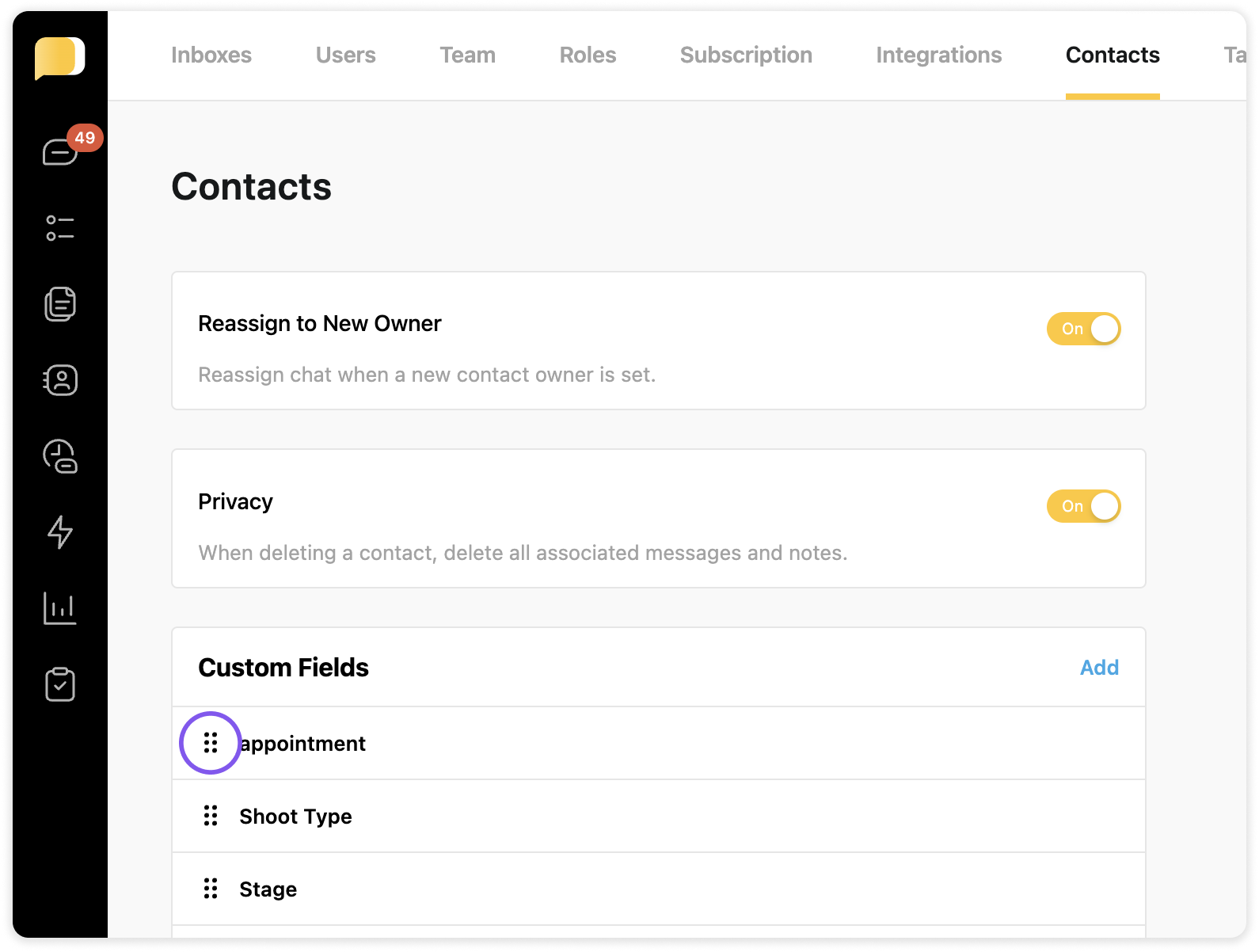 You can then drag and drop to Custom Field to the order of your choice.
And that's it! You can now order the Custom Fields to your choosing.