Subscription Page 
As the account owner, you can manage your subscription by going to the Subscription section of Heymarket Web Administration.
On this page, you can do the following: view your next bill date, update your credit card, cancel your subscription, view the number of active chats, the number of active messages, and view past invoices.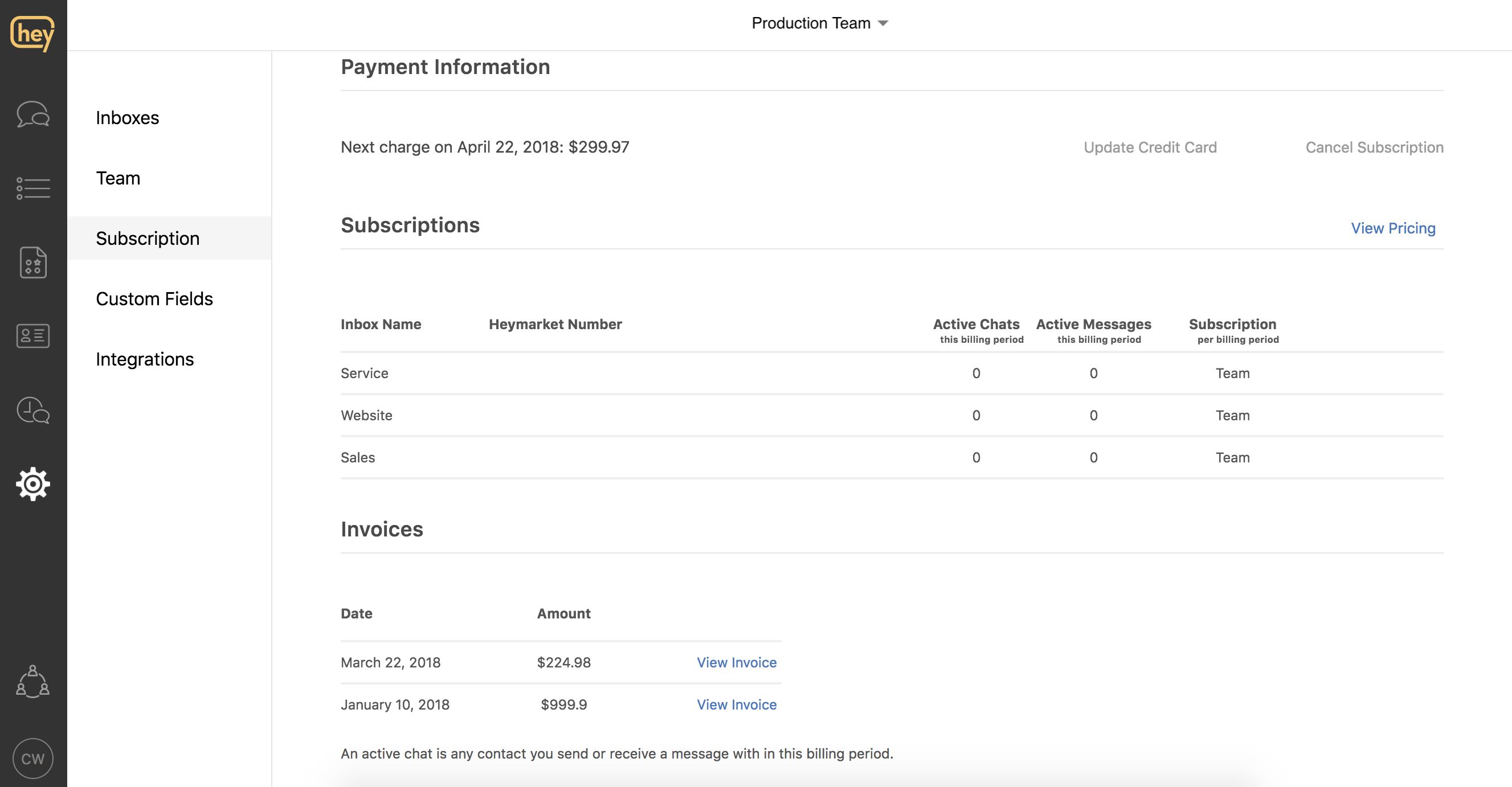 Updating Your Credit Card
If you click on 
Update Credit Card
on the main subscription page, you'll be prompted to enter new information as seen below.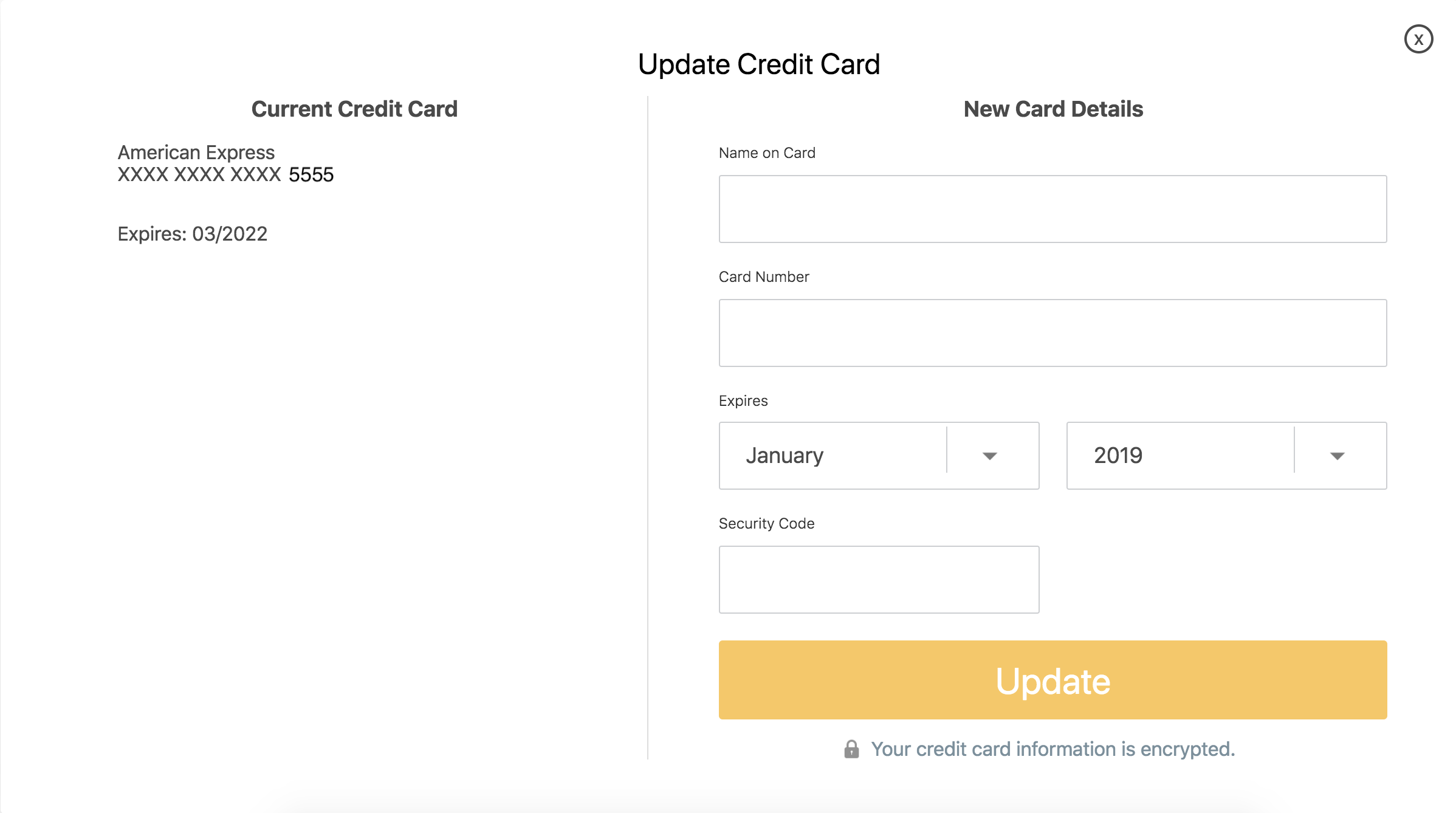 Invoices
At the bottom of the Subscription page, you have the option to view past invoices.  You can see more details by clicking on 
View Invoices
next to the date in question.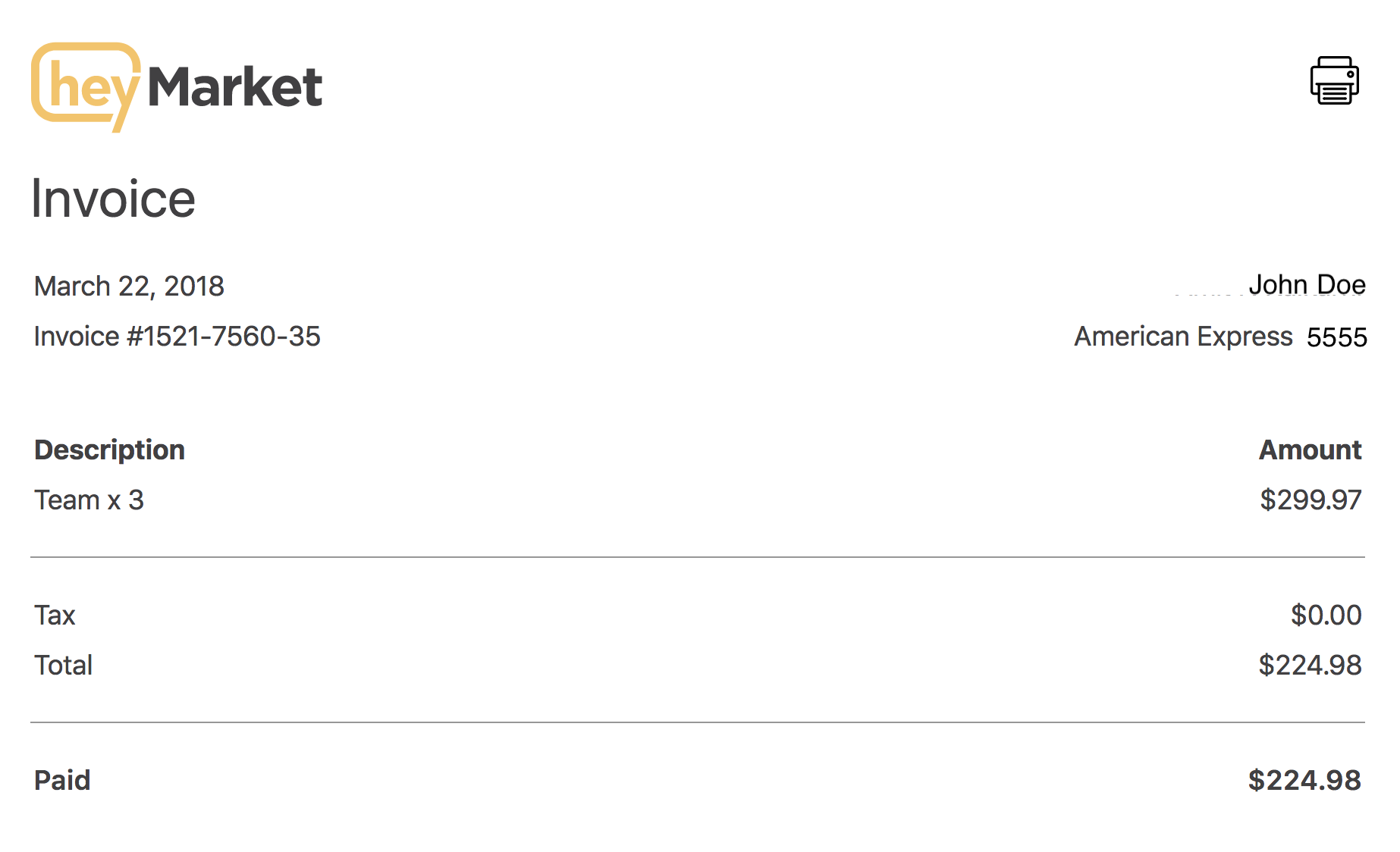 The option to view the Subscription page is currently only available to the team owner.  If you do not see the option, please contact the owner of your team.