As an admin, you have the ability to set up Auto Reply for your inboxes.  This allows you to automatically respond to people who message you in certain inboxes with a time criteria that you set.
To get started, follow these steps:
Go to Administration -  which should default you to the Inbox tab.
Under the Inbox in question, click on "setup auto reply"

You will be directed to a page where you can select what hours you want auto reply to run

Most people set it up for evenings, outside of normal business hours, but you can customize it to your preferences or set it to run all of the time.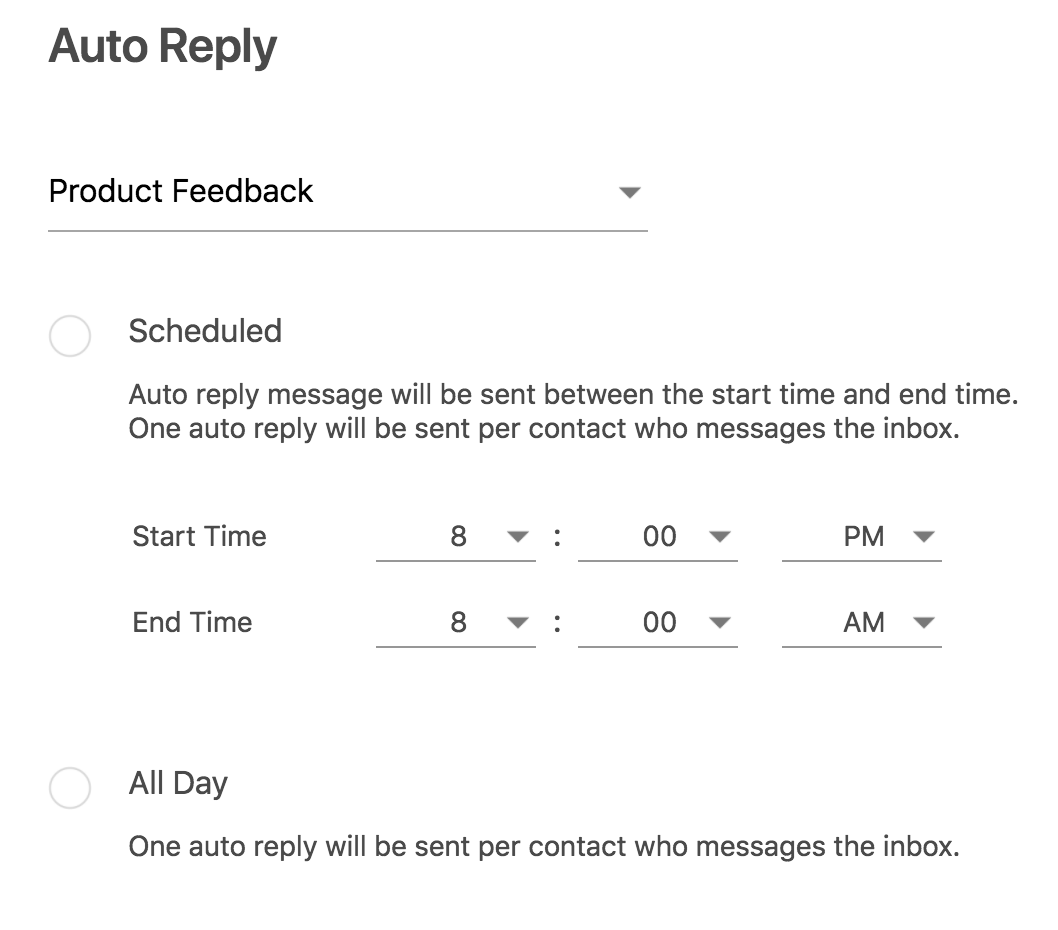 At the bottom of the screen, type a message that you would like to go out automatically during the time criteria you've set above.

You can also select an existing template here if you have one previously set up.