Members of a shared inbox can assign chats to each other, see when someone else is viewing a message, or typing a reply.
Assigning Chats
Assignments are a great way to control notifications and get a focused view of relevant chats. By default, chats are assigned to nobody. So everyone in the inbox will receive a notification for each new message. To assign a chat from Heymarket Web, just click on 'Assigned to...' and select the appropriate team member. From the iOS and Android app, tap into chat details to re-assign the chat.
Viewing Chats Assigned to You
At the top of Chats, you'll see filters called 'Me', 'Unassigned', and 'All'. Select 'Me' to see just the chats assigned to you. Select 'Unassigned' to see the chats not assigned to anyone. Select 'All' to view all chats in the inbox. You can also see chats assigned to your team members in the dropdown menu in 'All'.
Notifications
Each team member will only receive notifications for chats assigned to themselves or nobody.
You can choose to set the notification to everyone in the inbox regardless of the assignment. This setting will ignore the assignment and all incoming messages will notify everyone in the in inbox.
You can control this setting from the Manage Inboxes section.
Auto Assignment
When a team member replies to a new message, the chat will automatically be assigned to them. This feature can be disabled by the team administrator or can be modified based on the desired behavior:
Sign in Heymarket Web and go to the Manage Inboxes section
Next 'Auto assign enabled', click on 'change' to disable. This will disable auto assignment for all new chats.
You can also choose to change how the assignment works.

'Assign to the first team member who responds' - this setting will assign the chat to the first team member who responds or sends a message. The assignment will persist unless its manually changed by a team member.
'Assign to any team member who responds'- this setting will assign the chat to any team member who responds. The assignment will change based on which team member responds.
Private Comments
When you type "@" or click "@" in your Heymarket Chat window, you can trigger private comments within a chat: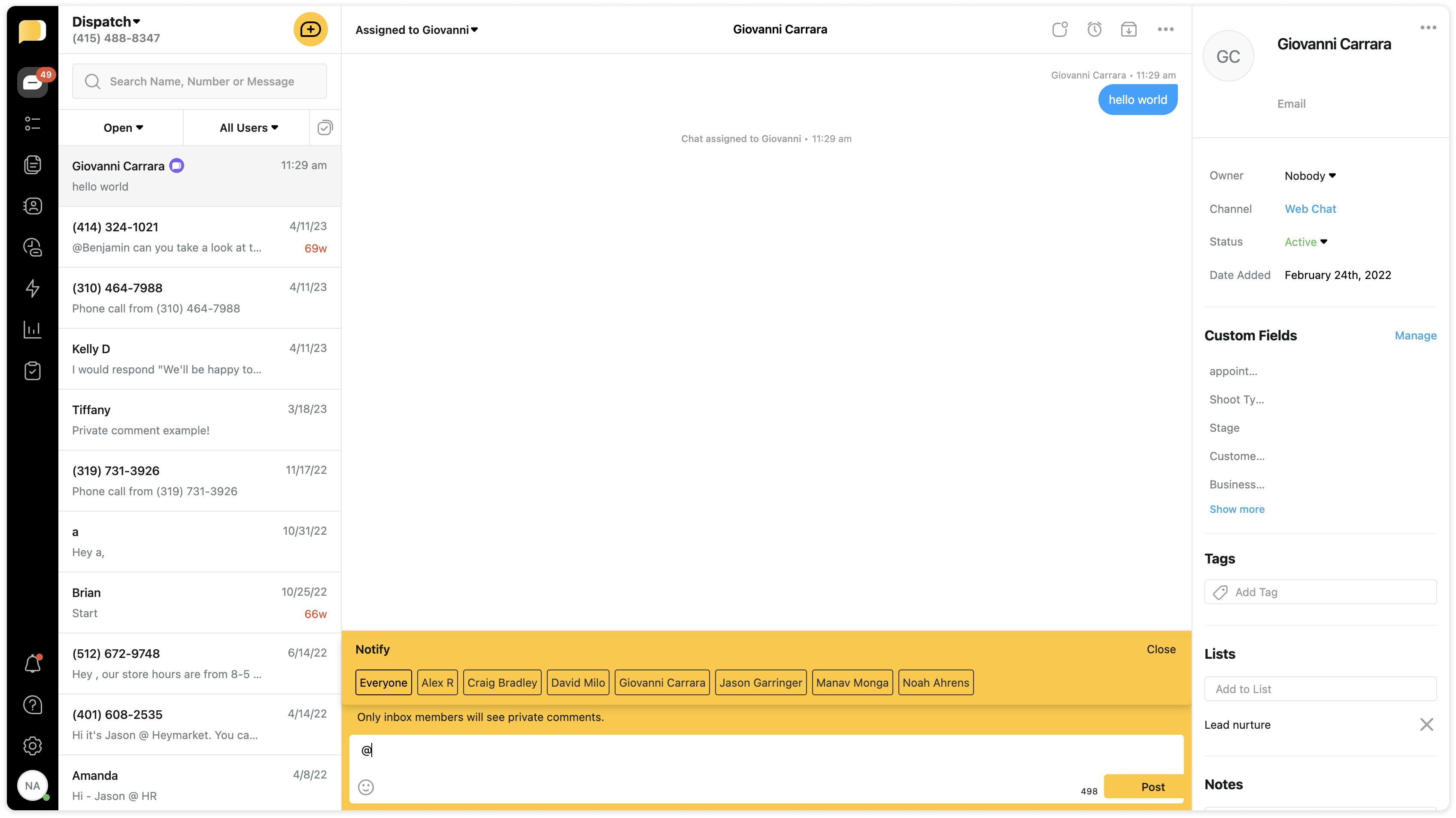 You can tag one or multiple team members in a private comment. Team members tagged will receive an alert that they have been tagged in a private comment and will be able to see the message within the specific chat. Private comments can only be seen by Heymarket team members and are outlined in yellow: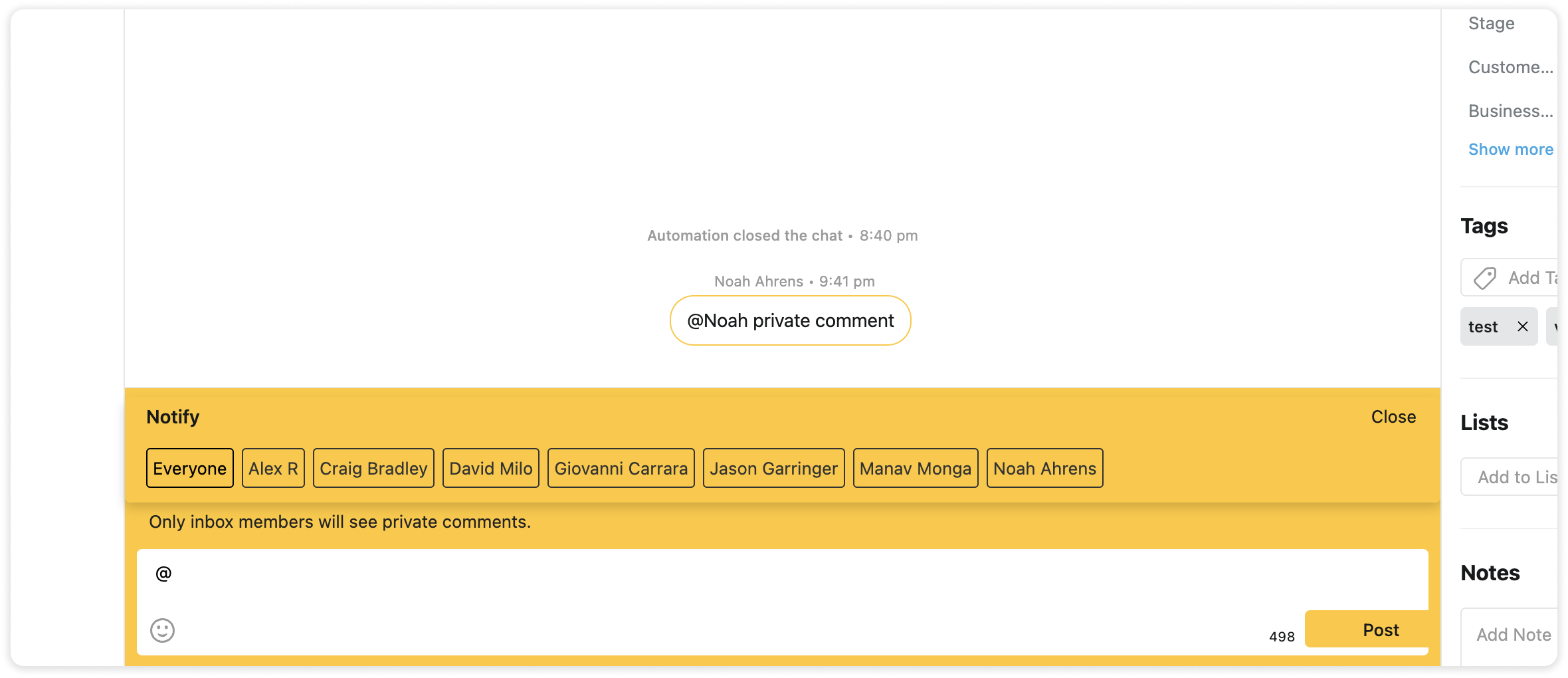 Private comments can be used to alert team members of important reminders or information about the contact or chat that may have been discussed offline.
Typing Indicators and Presence
Members of a shared inbox will see a private, status comment in the chat when another team member is viewing the chat or typing a reply.
Adding team members to your inbox.
Here is a video on how to add team members to your inbox