With Heymarket's Clio integration, you can now view text messages in each Clio contact's communication log. New contacts from Heymarket can automatically be created in Clio. And contact names in Clio can appear in Heymarket.
To set this up, you will need to be an administrator in both Heymarket and Clio.
Adding the Integration
It's easy to get started, just go to the Integrations tab under Administration.
From there, scroll down until you see Clio Integration -- click on Setup
You will be directed to a page to enter your Clio login information
Once you're logged in, Heymarket and Clio will ask for permissions. In the permission field, you should click Allow Access

You will then be taken back to the integrations page within Heymarket.
Now that you've set up your Heymarket account with Clio you can start using it right away.
Creating and Updating Heymarket Contacts in Clio
For new Heymarket contacts to automatically upload into Clio, make sure the "Add new Heymarket contacts to Clio. Show Clio contact names in Heymarket." option is enabled in Administration/Integrations/Clio: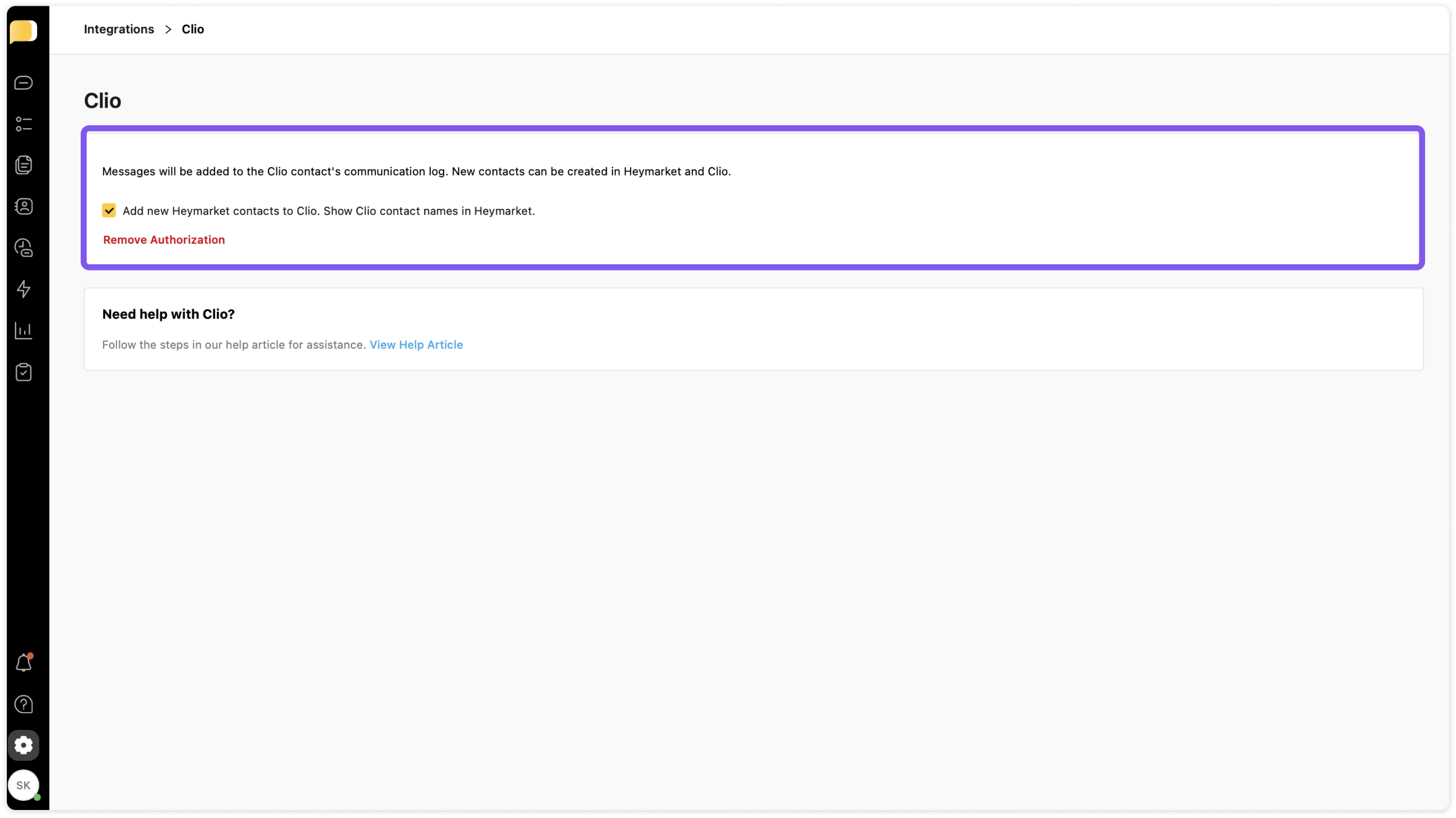 Now, when you create a new contact in Heymarket...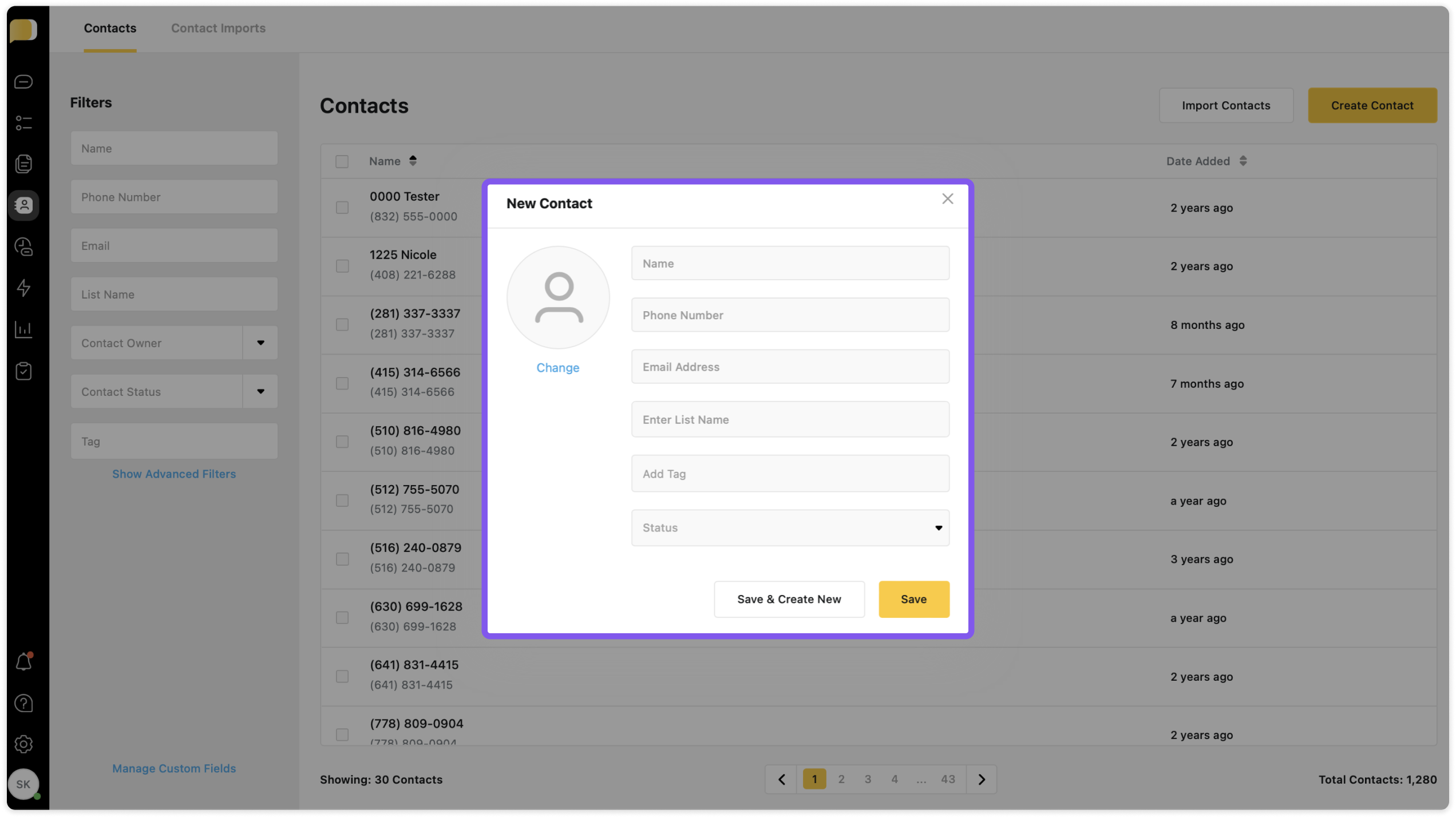 A Clio contact will also automatically be generated: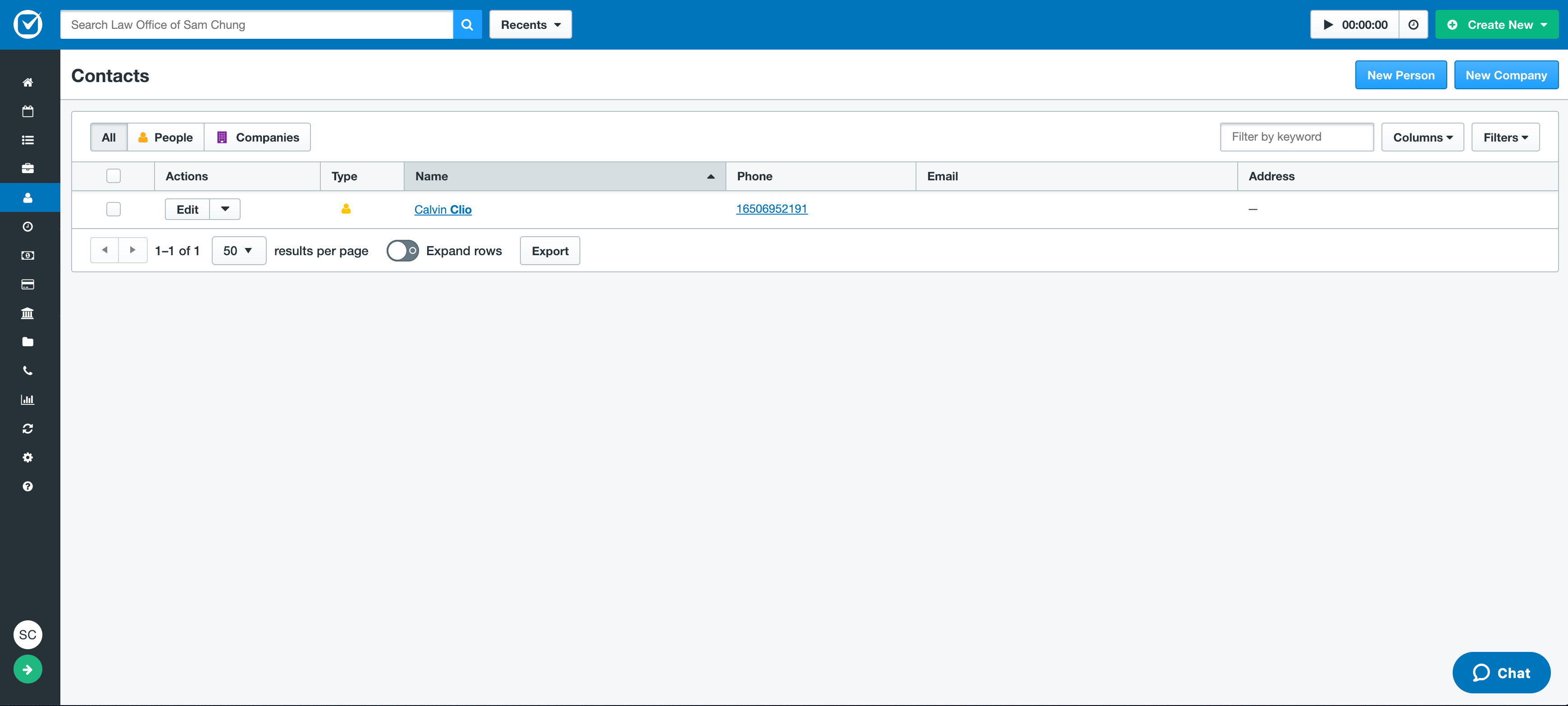 Moving forward, all contacts created in Heymarket will also create a contact in Clio.
Importing Existing Clio Contacts into Heymarket
Click the "Export" button in the Clio Contacts tab.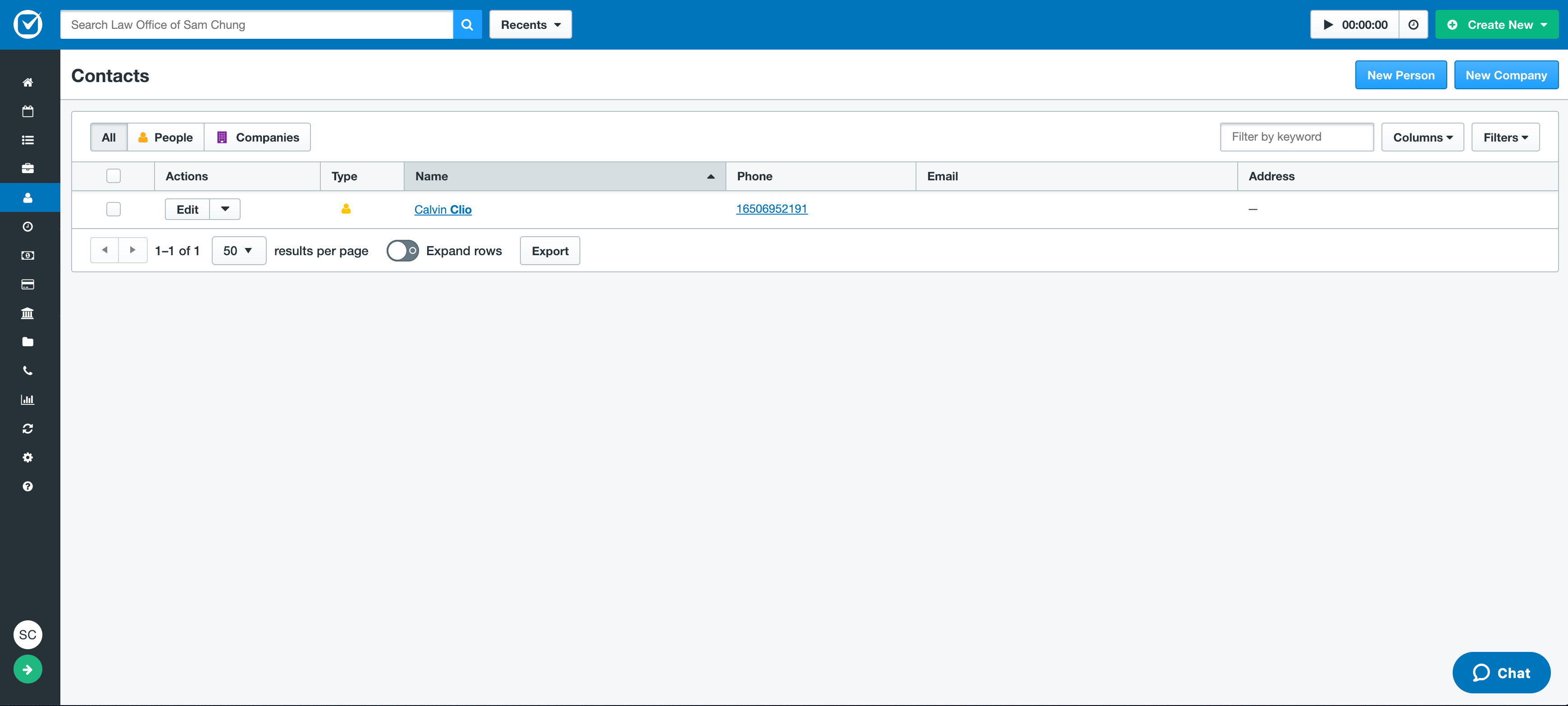 * Make sure to export Clio contacts with both Phone and Email columns. Heymarket will sync Clio contacts based on email
Import Heymarket contacts using the following guide: Importing Contacts from a Spreadsheet.
Using Clio Contact Communication Logs with Heymarket
For any contact that is in Heymarket and Clio, sending or receiving a text message within Heymarket will then store that text message in appropriate Clio contact communication log: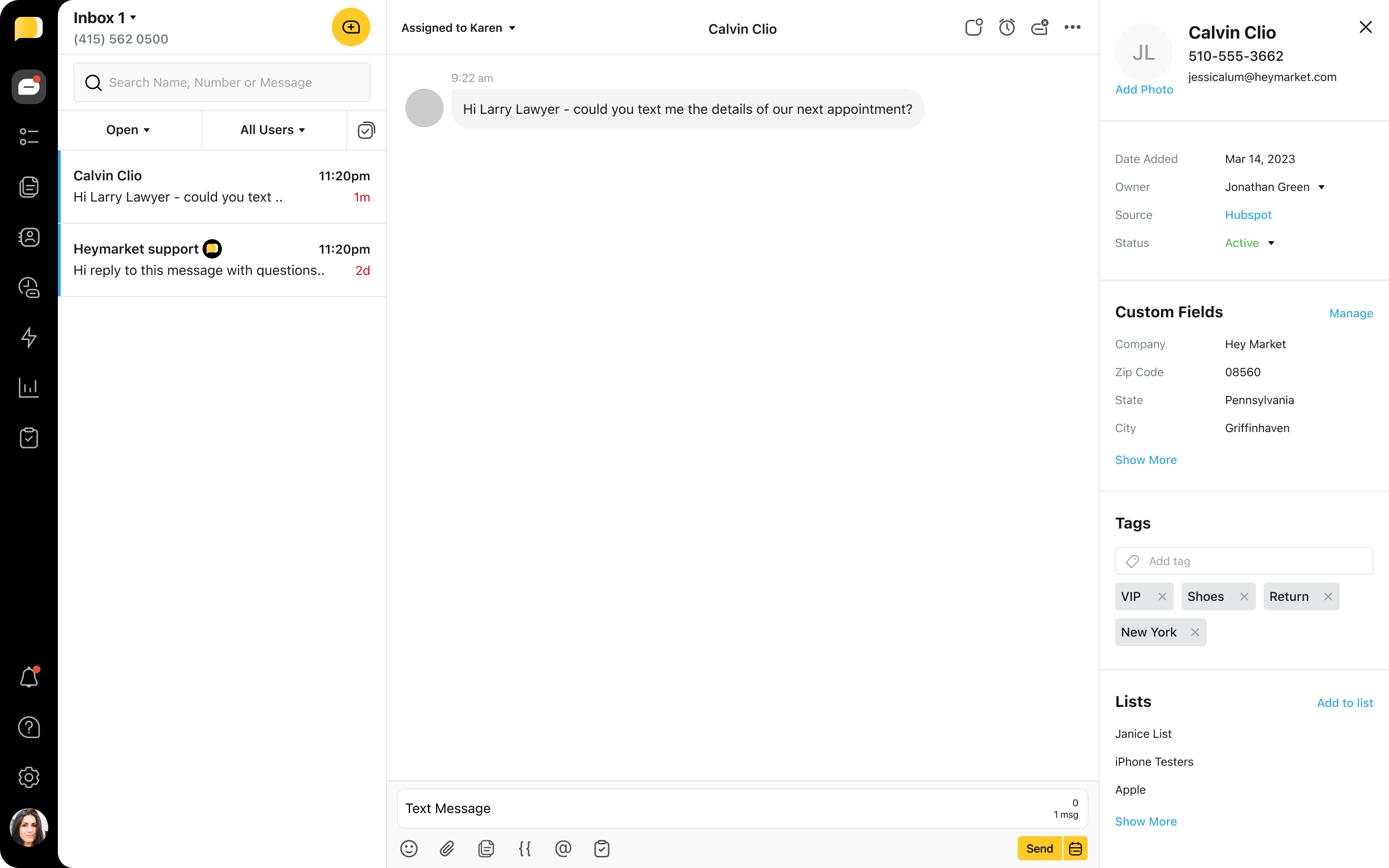 Any message that comes into the inbox you've selected will be added to the appropriate contact's Communications Log in Clio: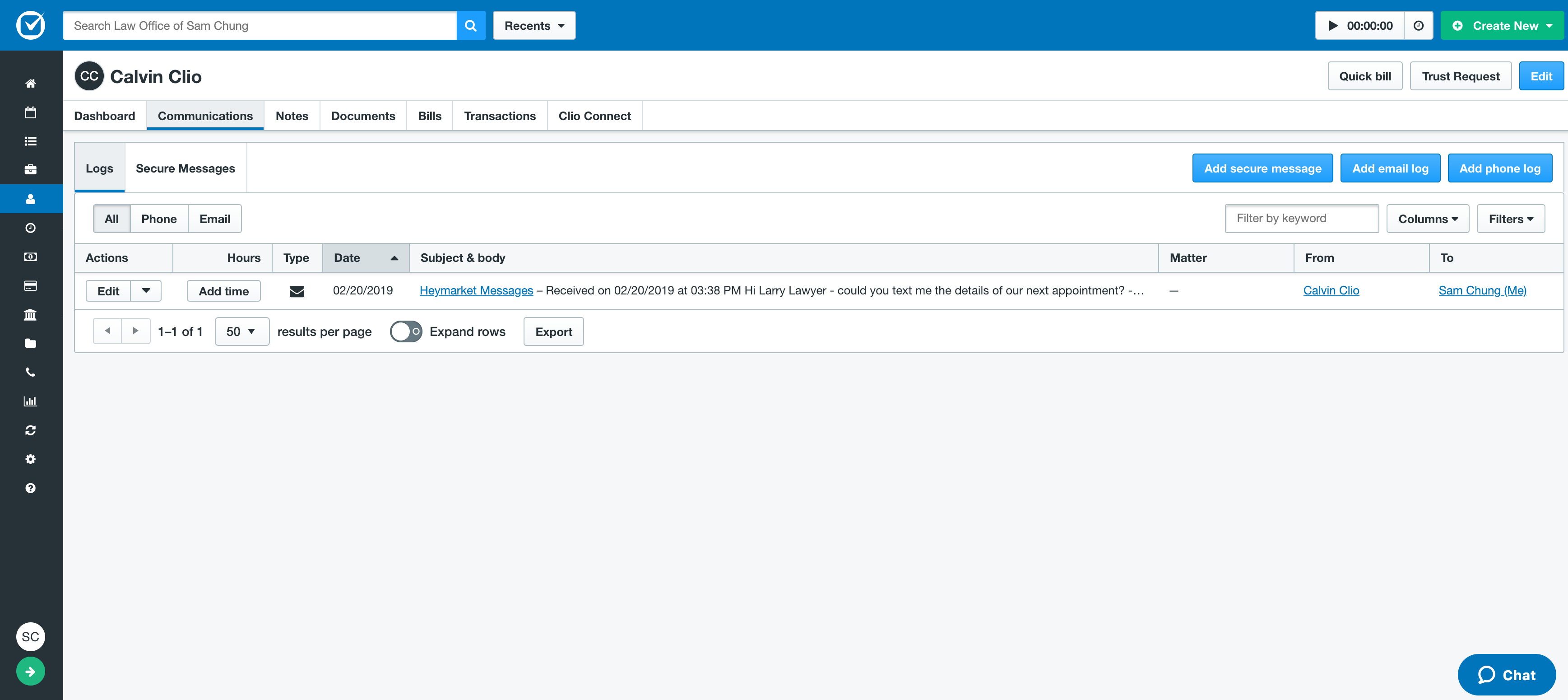 If you click the "Subject & body" of the message you will see the following with the same time stamps: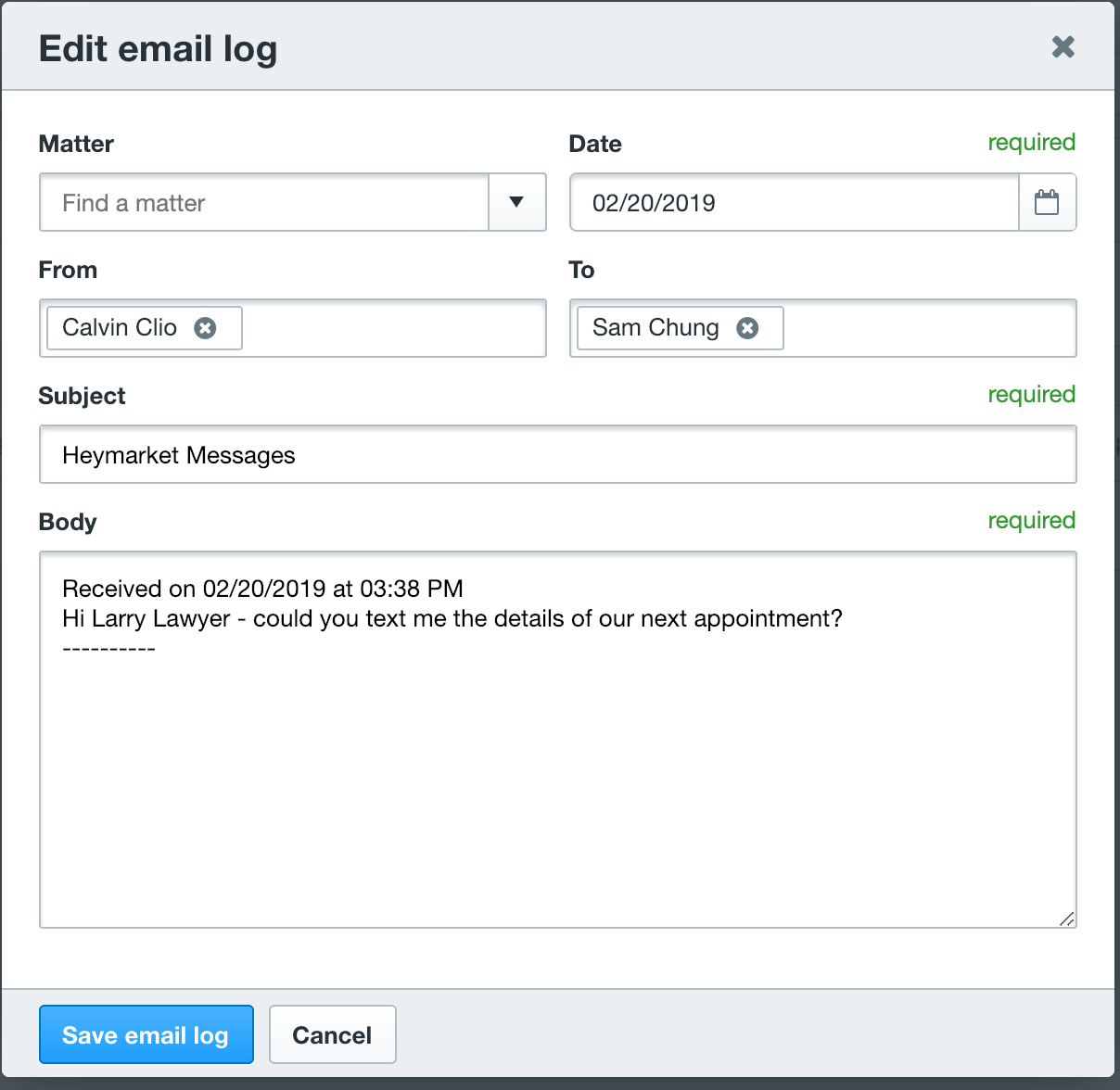 Please keep in mind that the contact must exist in both Heymarket and Clio for messages to be logged in Clio.
This means for first incoming messages to your Heymarket, numbers without any contact information (or with missing contact information in Clio), will not be logged. The text log will only be created when the contact is created in Heymarket and either automatically or manually created in Clio depending on if the "Add new Heymarket contacts to Clio. Show Clio contact names in Heymarket" setting is enabled.
Showing Clio Contact Names in Heymarket
Also, if you have a phone number in both Heymarket and Clio, but only a name is associated in Clio, Heymarket will automatically import the name as well.
Still have questions? Reach out to us by email or message us!