Introduction
Within Heymarket, effective communication is at the forefront of ensuring the seamless collaboration of teams. The Chat Transfer feature facilitates just that, enabling users to transfer chats between different Inboxes within your account. This guide provides an overview of its functionality, key benefits, and a practical example to help you make the most of this feature.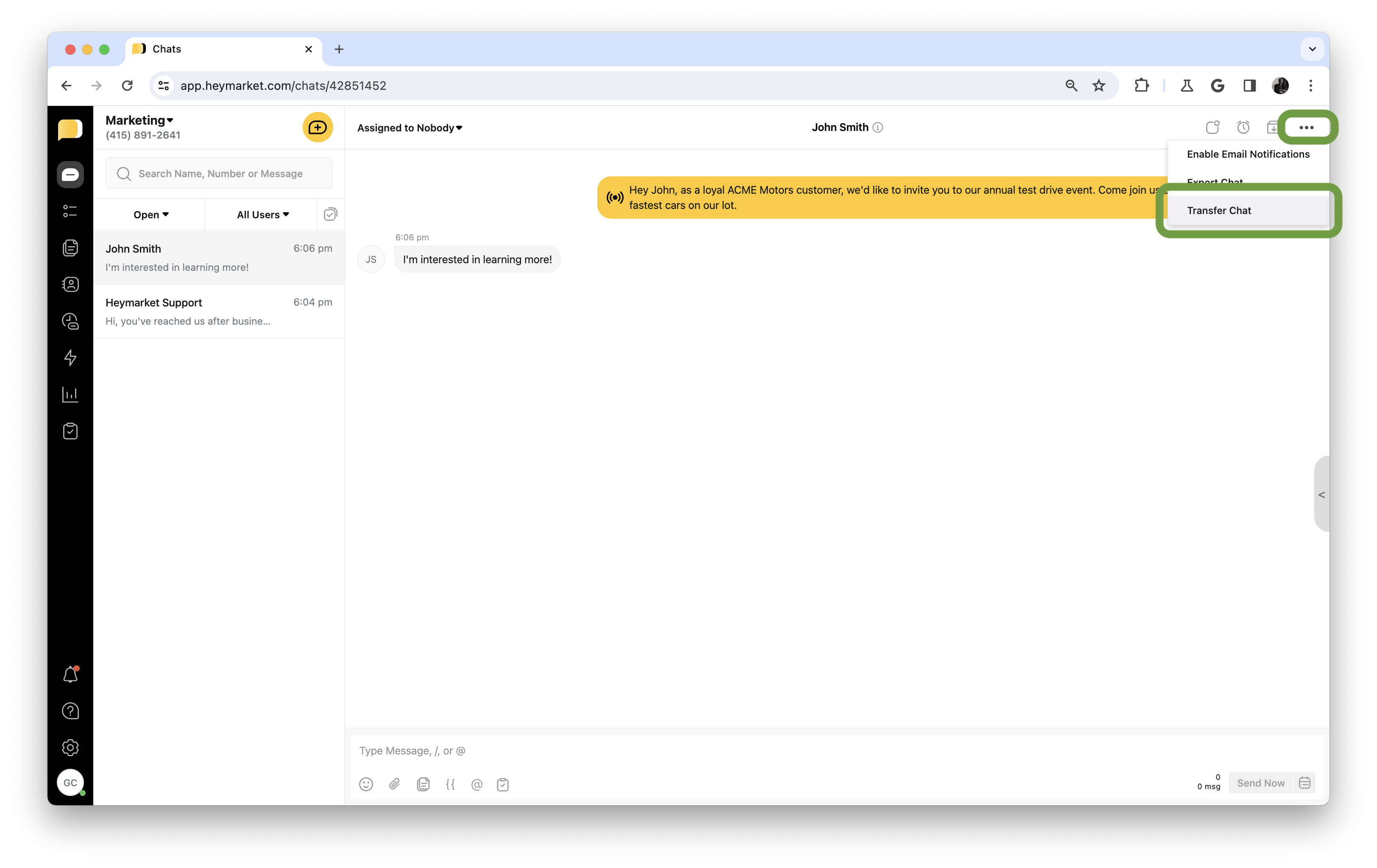 Key Benefits
Streamlined Communication
Avoid redundancy by moving conversations to the most relevant inbox, ensuring that the right team handles the chat.
Enhanced Lead Management
Swiftly transfer potential leads from marketing efforts to sales teams, ensuring that prospects are nurtured appropriately.
Improved Response Time
By directing the chat to the right inbox, teams can respond more efficiently and ensure user queries are addressed promptly.
Collaboration
Enables different teams to work together by sharing relevant chats, fostering better internal collaboration and understanding.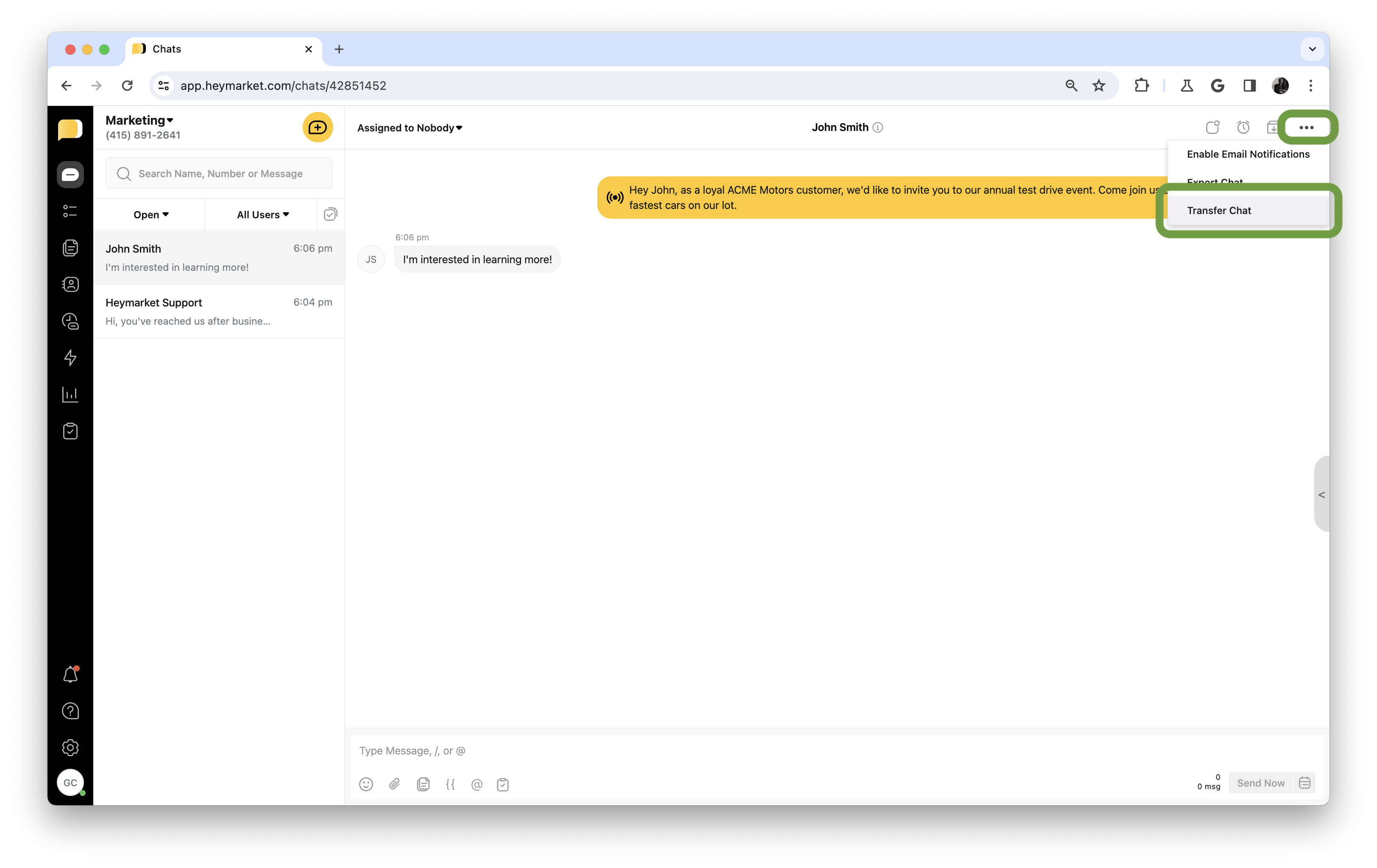 How It Works
The process is intuitive and designed to ensure ease of use:
Access the Chat: Open the specific chat you intend to transfer.
Locate Transfer Chat Button: At the top right of the chat interface, you'll find three dots (often referred to as the 'ellipsis' icon). Click on it.

Select Destination Inbox: From the drop down menu, you'll have the option to choose the desired inbox where you wish to transfer the chat. As a note, you do not need to be a member of the inbox receiving the conversation, however you not be permitted to move the conversation if a chat with the same number already exists in the receiving inbox. Optionally, you can also enter a message to send to the customer informing them they have been forwarded to a new inbox, this message can be customized:

Complete the Transfer: Once the desired inbox is selected, confirm the action, and the chat will be moved to the chosen inbox and a system message will be displayed. Please note: once a chat transfer is complete, it will not be accessible from the original inbox.
Outcome: The chat has now been transferred to the sales inbox, where an account executive can nurture the lead and provide the necessary information, ensuring a seamless transition from marketing outreach to sales engagement.
Conclusion
Using chat transfer ensures that your team's communications are efficient and secure and are being handled by the correct team. For further assistance, please contact us at help@heymarket.com or through support chat.