Overview
Heymarket offers the ability to view and track list performance, including delivery, response, and unsubscribe rates from the list reports section of the Heymarket web app.
Availability
List reporting is available for paying Heymarket customers on the following plans —
Plus, Pro, and Enterprise.
Viewing List Reports
List data is reported within each individual list send.  To get started, select the list that you would like to see reports for and click on the "View Reports" section under the message.

Once you click into the desired message in the list report, you can see a high-level summary of the messages in the list and their performance. Heymarket tracks delivery, response and unsubscribe rates for list messages.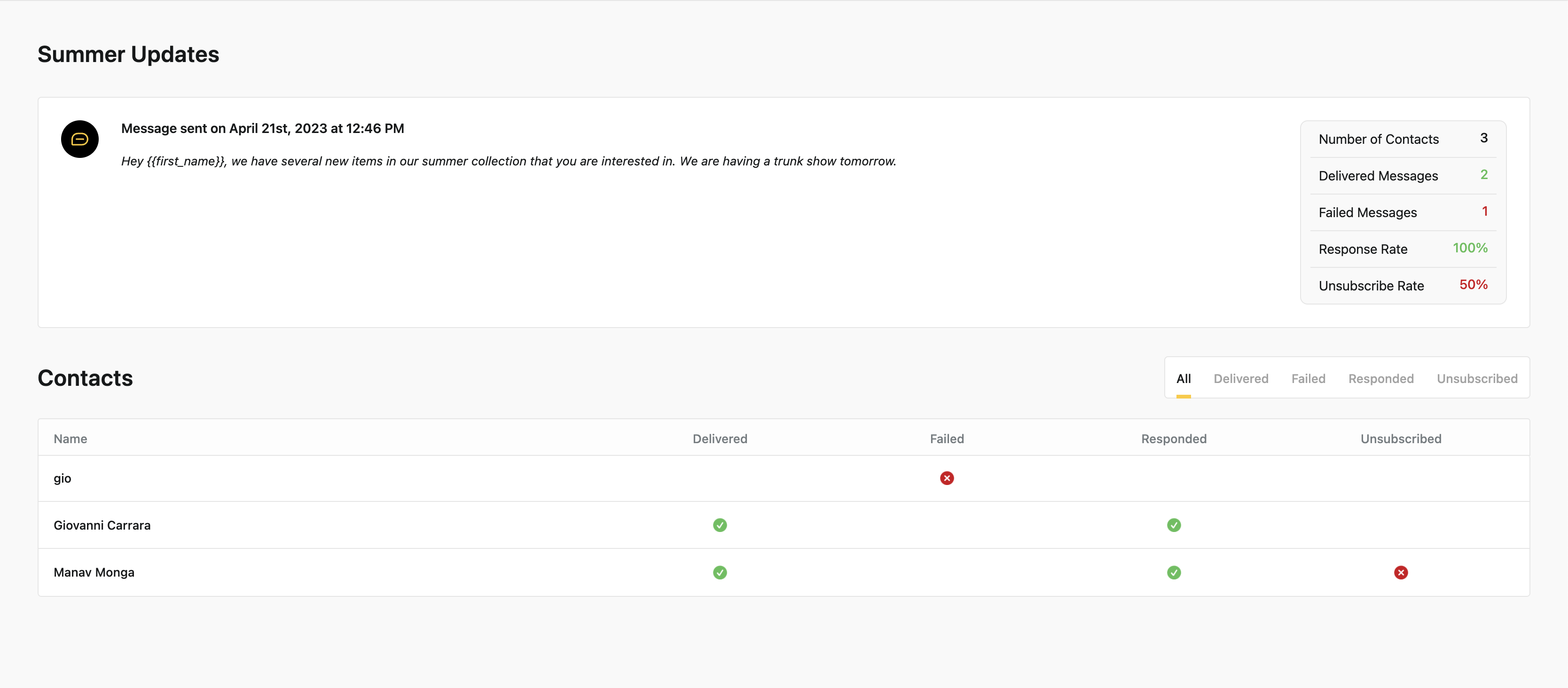 The message report shows how the specific message has performed over time, as well as the behaviors of each contact that was sent the list message. 
Deliverability and engagement are reported for each contact. The contact performance table shows positive and negative metrics to help you understand how your messages perform among enrolled contacts. 
You can see all available data or limit the view to a single metric by clicking on the desired tab. 
How Heymarket Measures List Reporting
Delivered 
Delivered means that we've received confirmation from the carrier that the message was successfully sent to the contact. 
Failed
Failed means that the carrier was unable to deliver the message to the contact.  
Responded  
Responded indicates if a contact replies to the number from which the list message was sent within a 72 hour window. 
Unsubscribed 
Unsubscribed indicates if a contact unsubscribes within 72 hours of receiving the message.