Connecting HubSpot with Heymarket
Navigate to

Integrations

from the Heymarket web app, find HubSpot, and select

Setup:




Login the admin's HubSpot credentials:





Select the HubSpot instance to integrate with and click

Choose Account.
The account will now be connected. Ensuring the success of the integration can be done by navigating into Heymarket Integration Settings. If the integration is not complete, the Heymarket integration page will say Setup in the HubSpot tab. If the integration is complete, the Heymarket integration page will say Manage.

For additional details, please refer to the HubSpot Configuration Guide.

Basic Setup of the HubSpot and Heymarket Integration
It is recommended to configure the following settings:

Mobile Phone Property
It is important to choose which HubSpot Contact Property is selected as that will be the field that will be used for contact synchronization and for messaging from the Chat pane on the Contact's HubSpot page:


User Mapping
From the dropdown, select the HubSpot users that match with the Heymarket users and click Add, this will ensure the Contact Owners synchronize between the two platforms.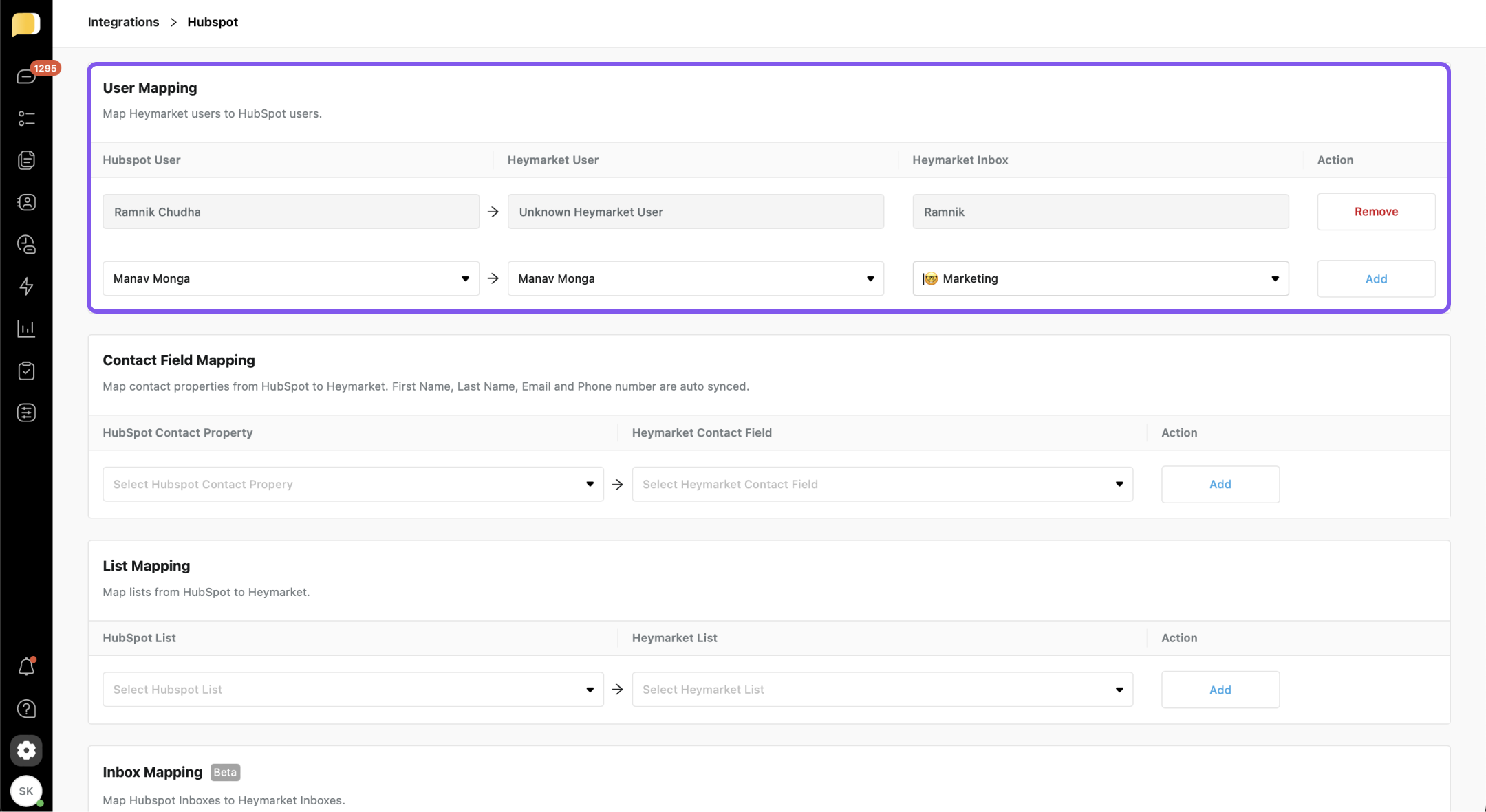 Contact Sync
A bidirectional, real-time contact sync can be set up between Heymarket and HubSpot. With the following setting, choose the direction(s) in which the synchronization occurs. Please note that the synchronization of contacts occurs based on the type of phone number selected.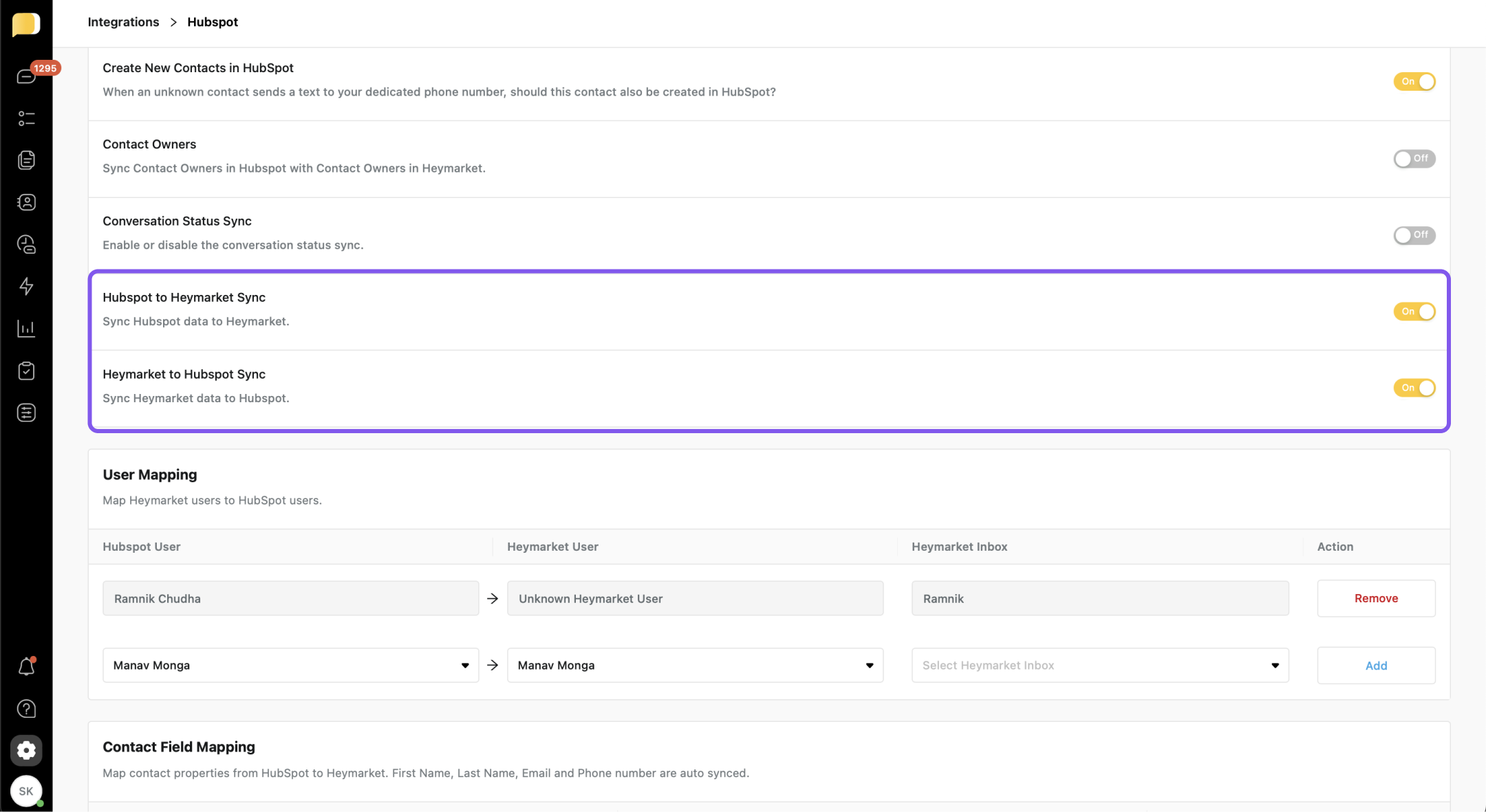 Contact Field Mapping & Custom Fields
Select the HubSpot Contact Properties that are synchronized with Heymarket Custom Fields. This mapping will follow the synchronization direction chosen, map these fields as follows: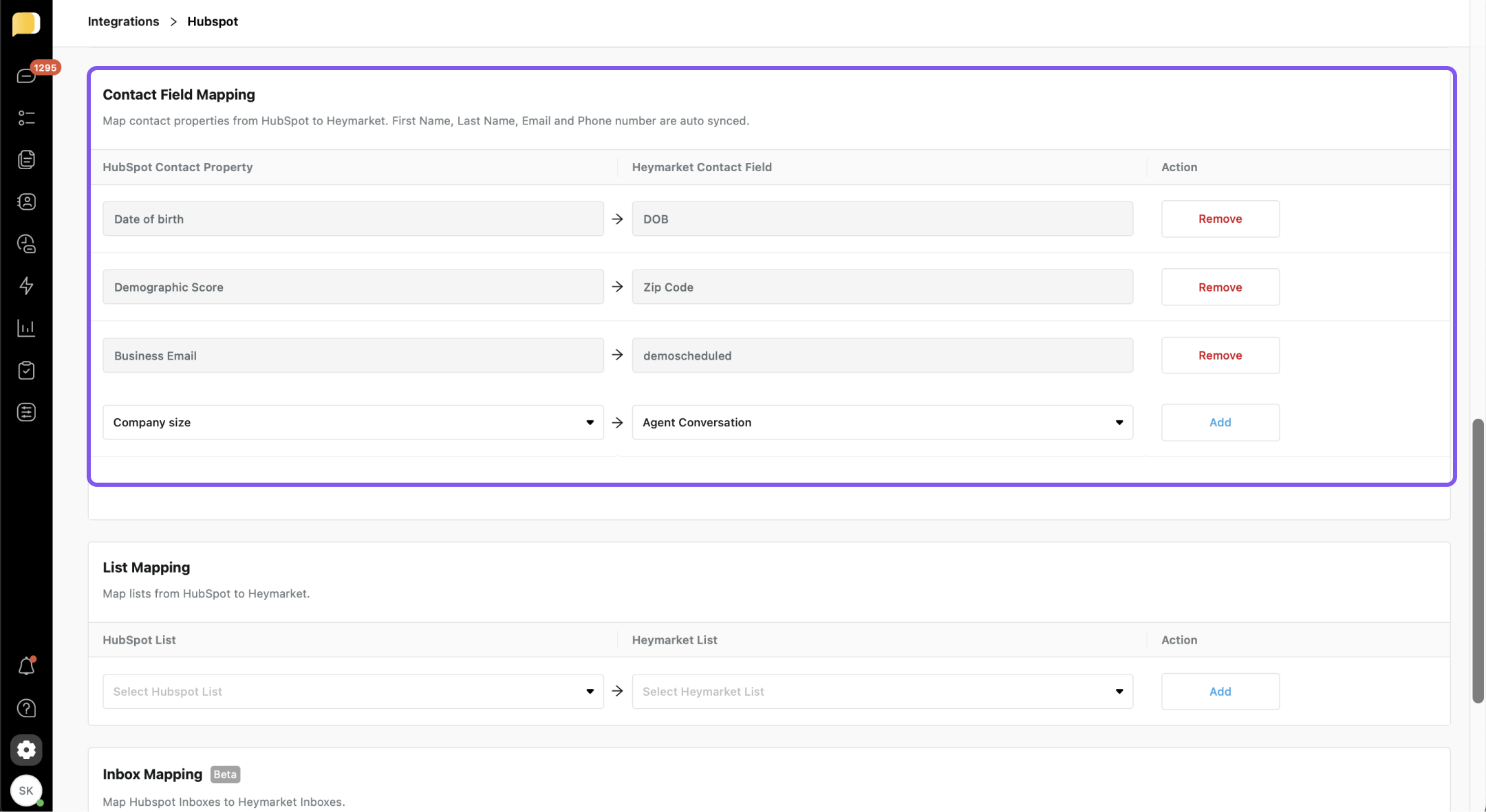 Activity History
Choose to display all received and sent messages via Heymarket in the Contact's activity history by selecting Filter activity and selecting the Heymarket SMS Integration: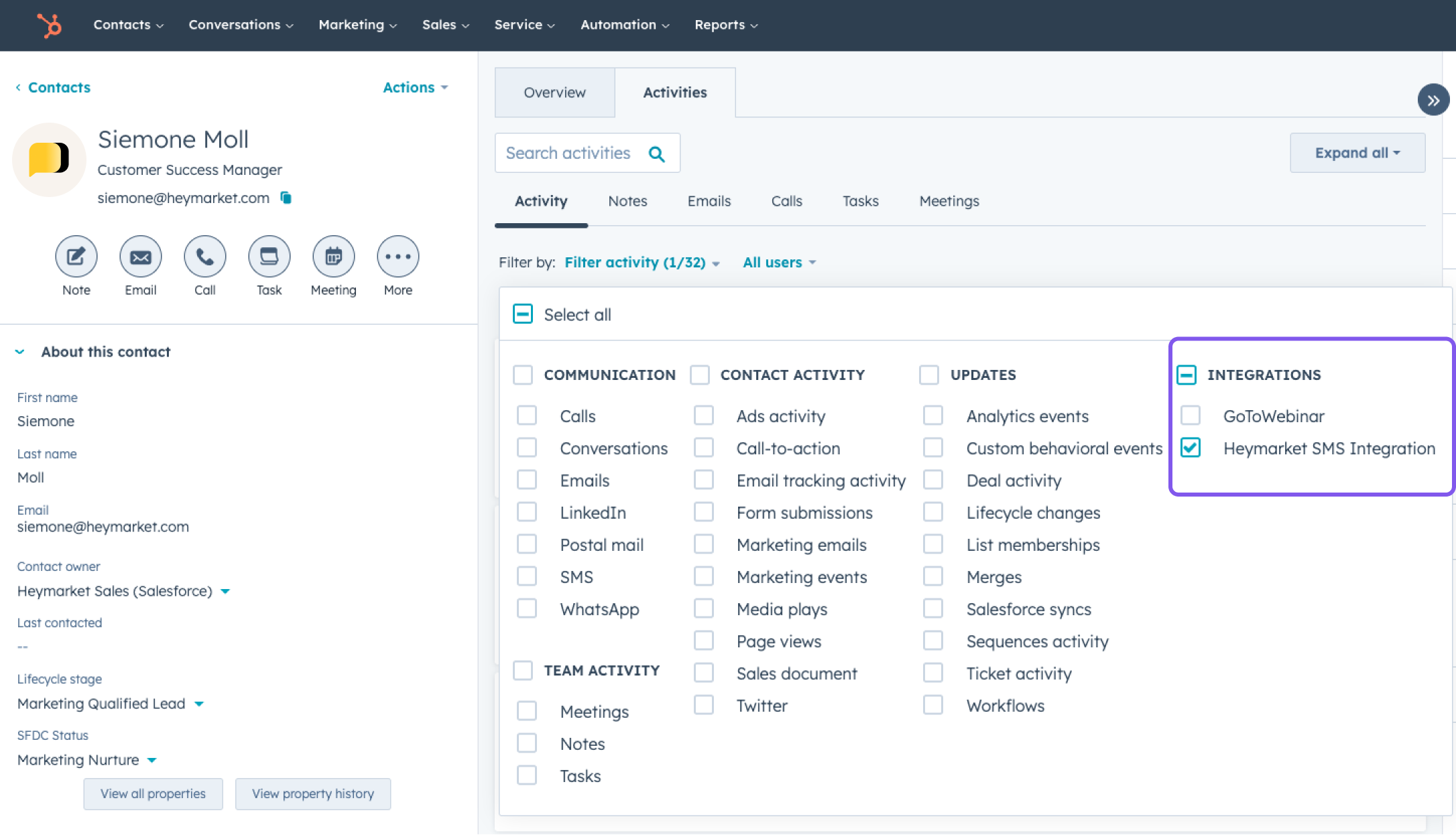 Workflows
Heymarket can also work within the HubSpot Workflows There are two most popular uses are to send SMS and trigger action based on receiving messages.
Send SMS Action
There are four actions available within this Action in HubSpot,

this section

of the detailed help article outlines how they work:



Message Received Trigger
Contacts can also be enrolled in Workflows based on messages that are sent, received, or failed:



Messaging Modal
To chat via Heymarket from a Contact's page within HubSpot, open a contact within Hubspot and click the Chat button in the right Modal: