Google Business Messages (GBM) is a new way for your customers to reach your company. Your customers can message your business from Google Search results and Google Maps. GBM also supports advanced functionality such as typing indicators, rich cards to support different types of media, and read receipts.
Google Business Messages has the concept of brands and agents. A brand had your general business information such as name, logo, and policies. Agents within a brand would be the entry points for your customer communications. For example, for a brand called "Next", its store locations in Atlanta and San Francisco would each be an agent in Google Business Messages.
Here's how you can get started:
Register your Brand
First, sign into Heymarket: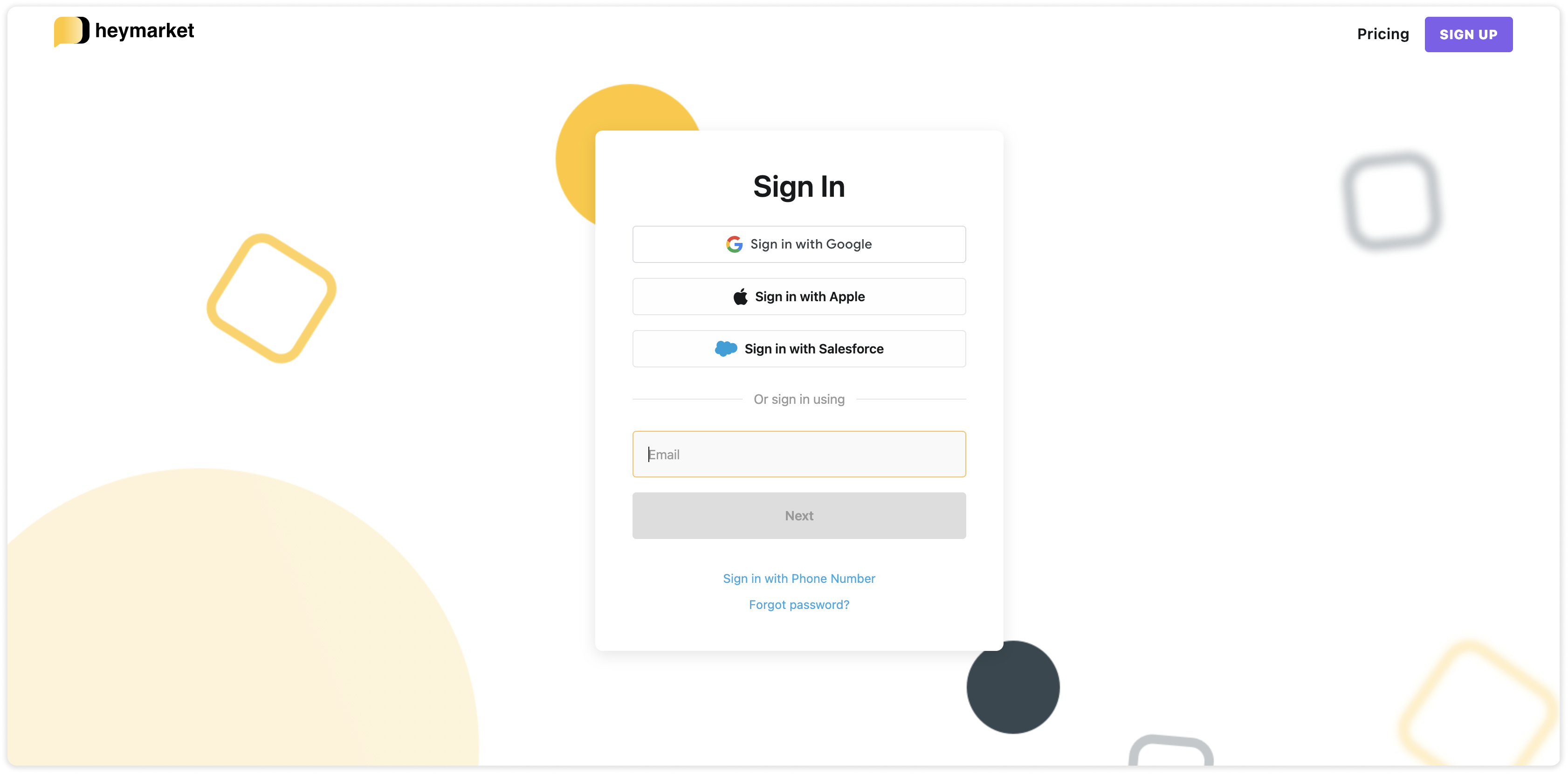 Go to Administration > Integrations and click "Setup" for Google Business Messages: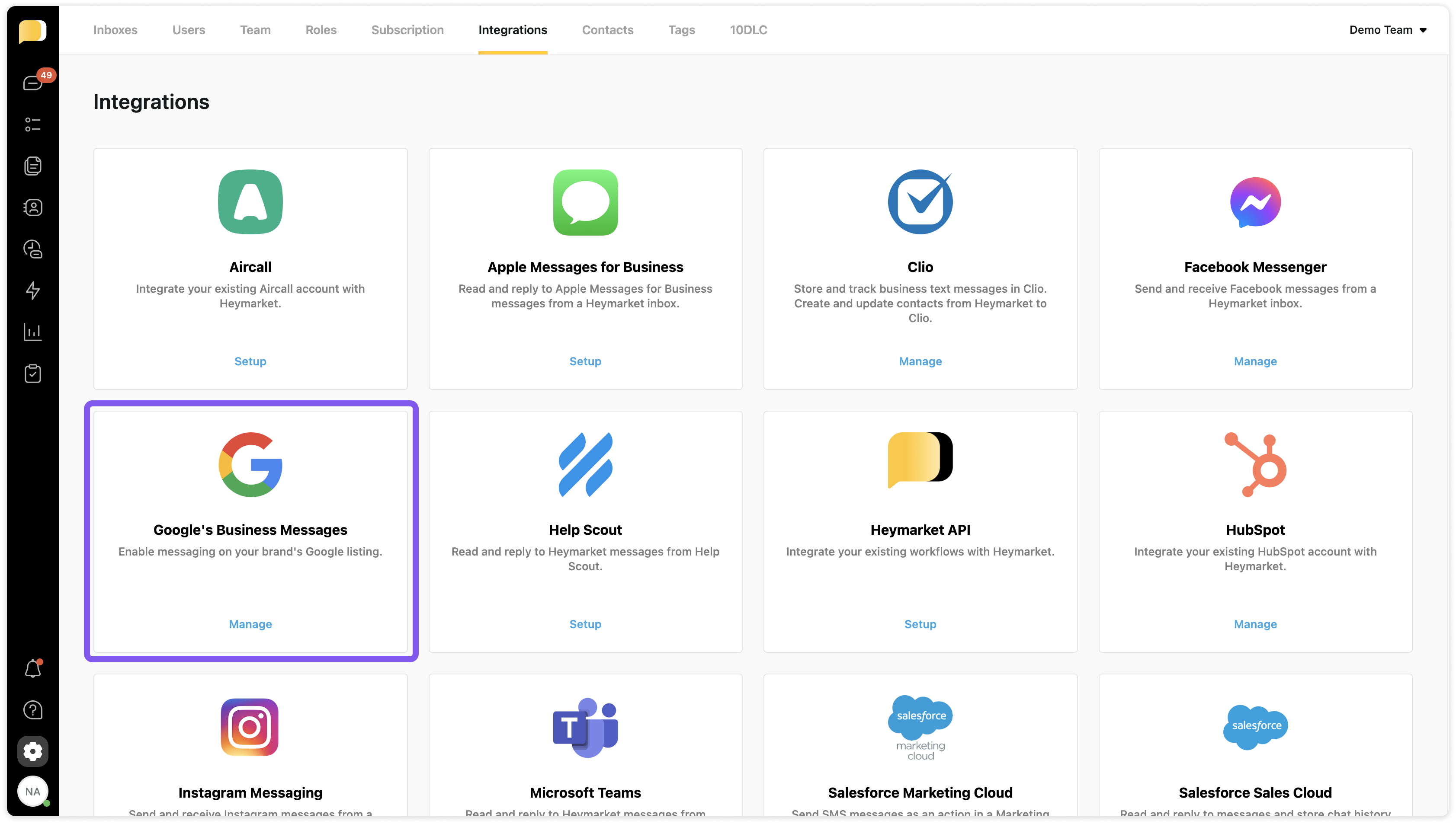 Click "Get Started":
Fill out your brand information and click "Save" (Note: Your Brand Logo URL must be publicly hosted):
Your Brand is now tentatively registered with Google. Let's now proceed with creating Agents for your brand!
Register your Agent
Fill out the name the Agent Registration form with the naming convention you desire for your agents (in this example we will create an agent for our San Francisco location):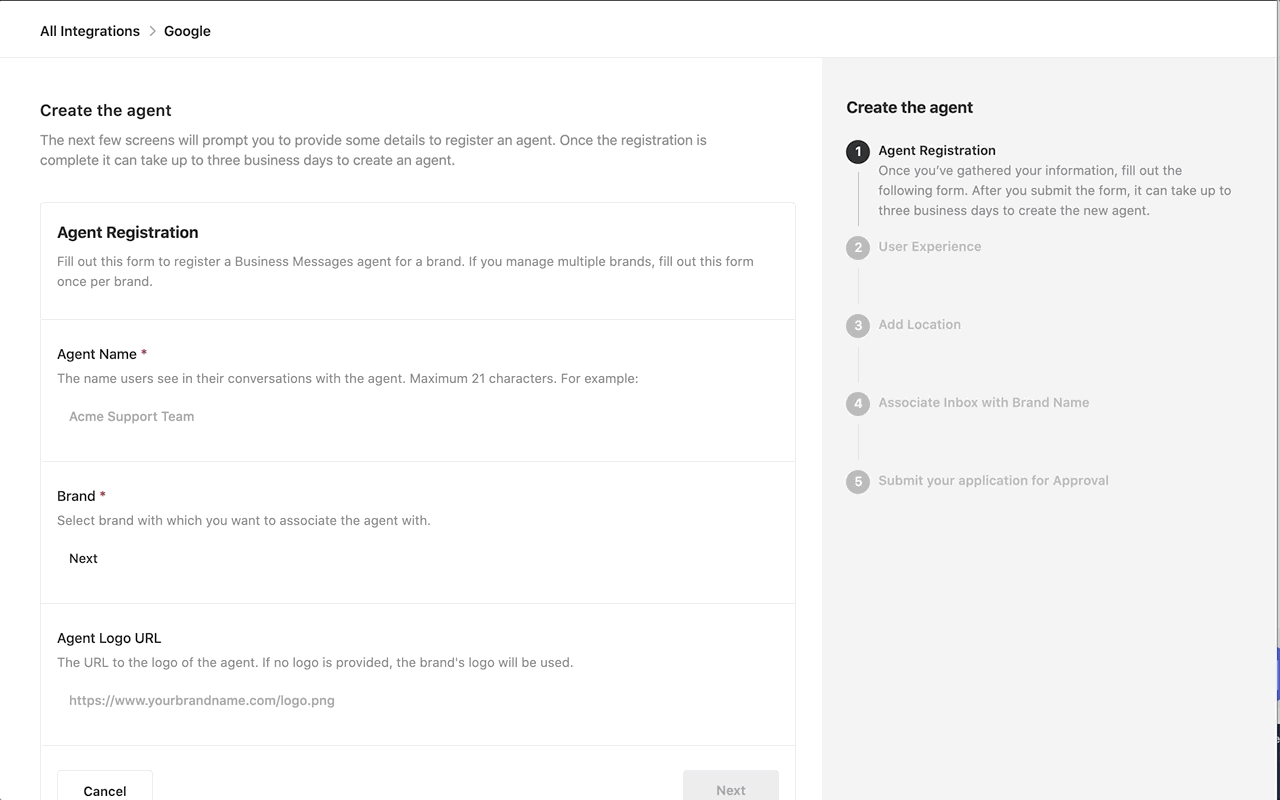 Create a 'Welcome Message' for when a user sends in a message via Google Search or Maps to the Agent location (In this example we used "Welcome to Next SF, How can we help you today?"):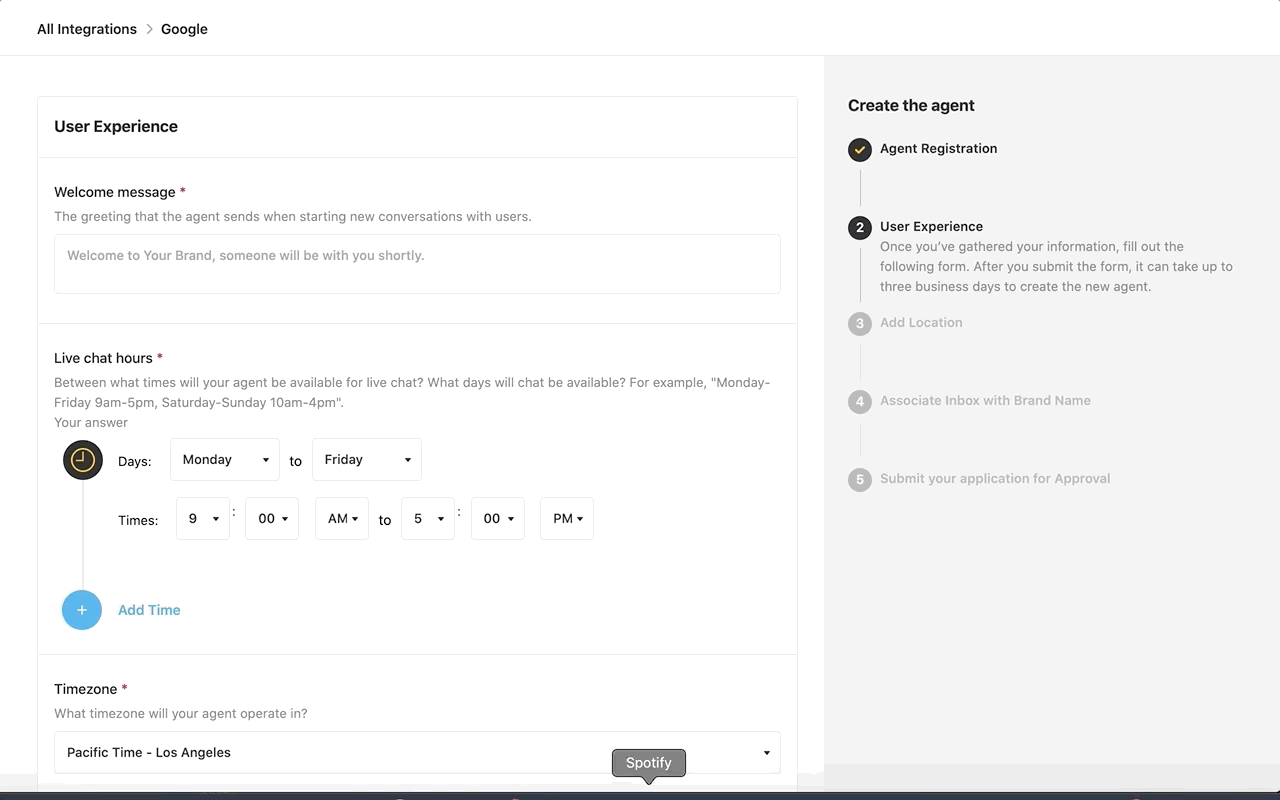 Note: The welcome message you provide is the first message from your business that your customers will see when they interact with your brand to initiate a conversation. The welcome message should prompt the user to ask a question.
Then fill out your active store hours (In this example, our store hours are Monday to Friday 9AM - 5PM PT and Saturday to Sunday 10AM - 4PM):
Note: The option to live chat will be displayed to your users based on your live chat hours.
For brands without a physical location, please skip to step 6. If you do have a physical location, please go to https://developers.google.com/business-messaging/guides/set-up/agent#place-id and find the "Place ID" of your store location in Google Maps. The "Place ID" or location of your store is used to identify your store and to allow users to start a conversation from Google Maps. Once you've found your Place ID, insert the information into the Place ID section of the form:
Then check off "Placesheet" and "Maps Tactile" and click next: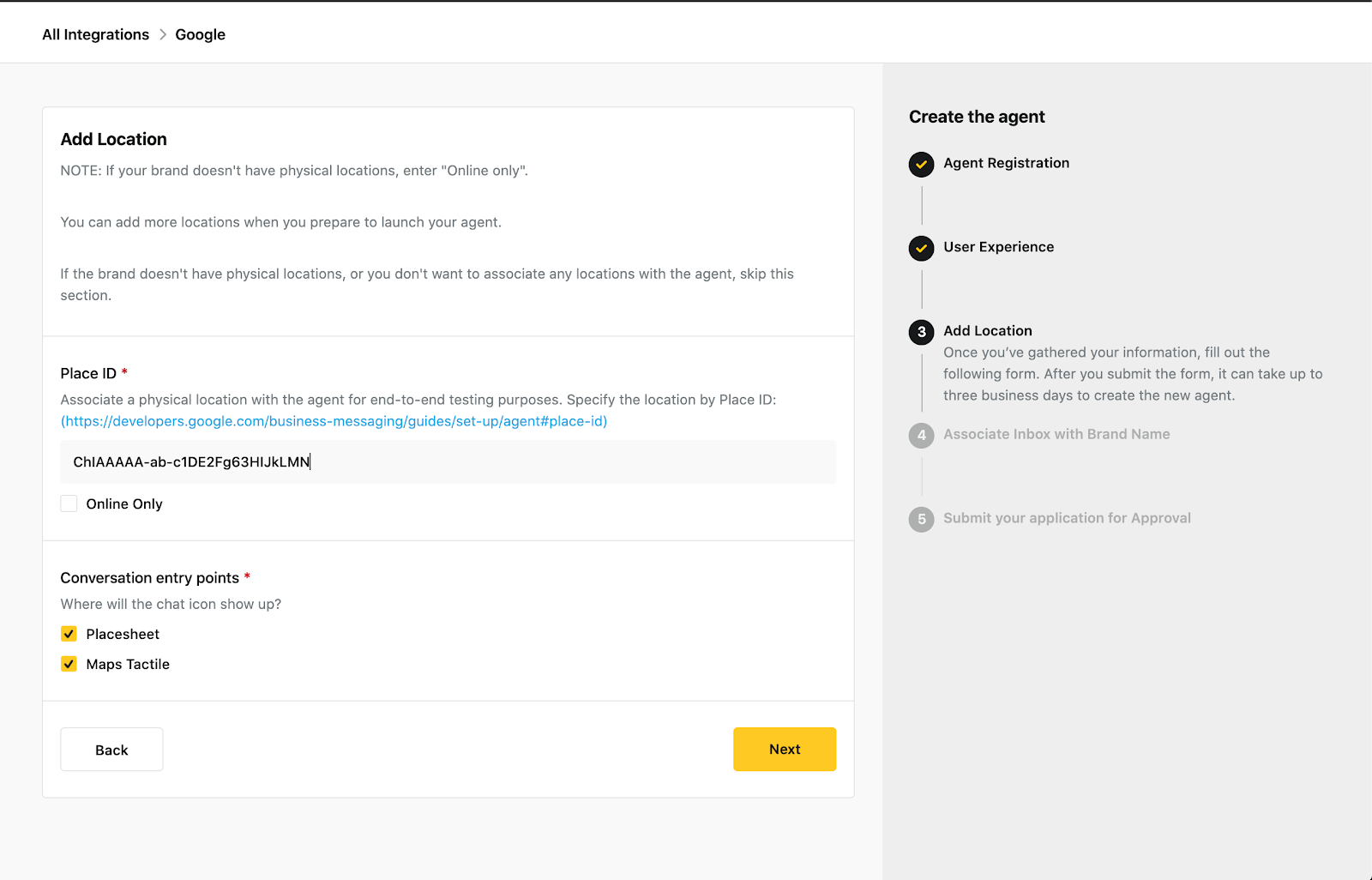 Note: Placesheets are displayed in a Google search when someone searches for your brand or location. Maps tactile are Google Map search entries
Example of Google Maps tactile entry point: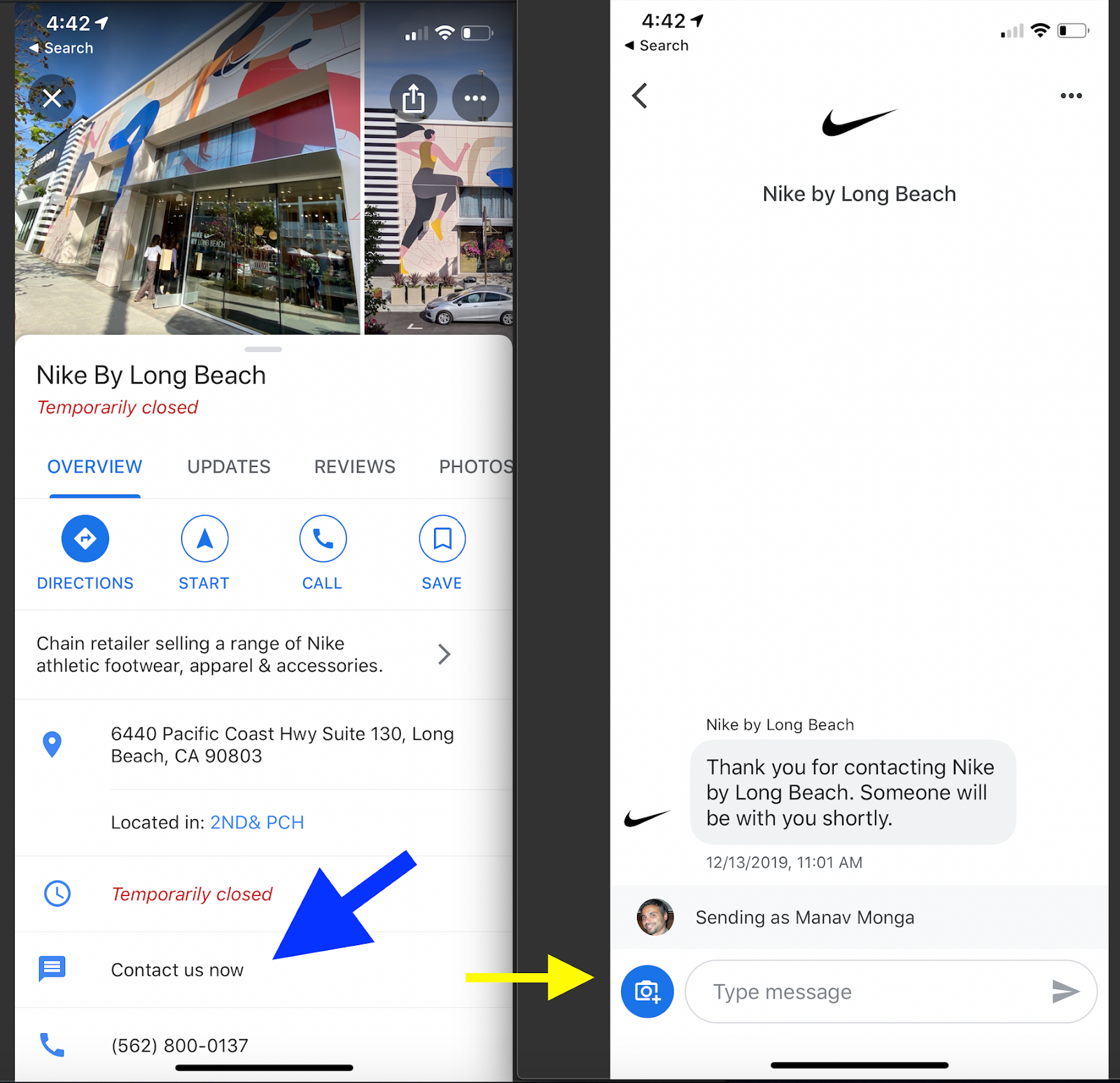 If you don't have a physical location, simply check "Online Online" and have only "Placesheet" checked as a Conversation entry point:
Choose which Heymarket Inbox to associate the Google Agent with and click "Save Agent":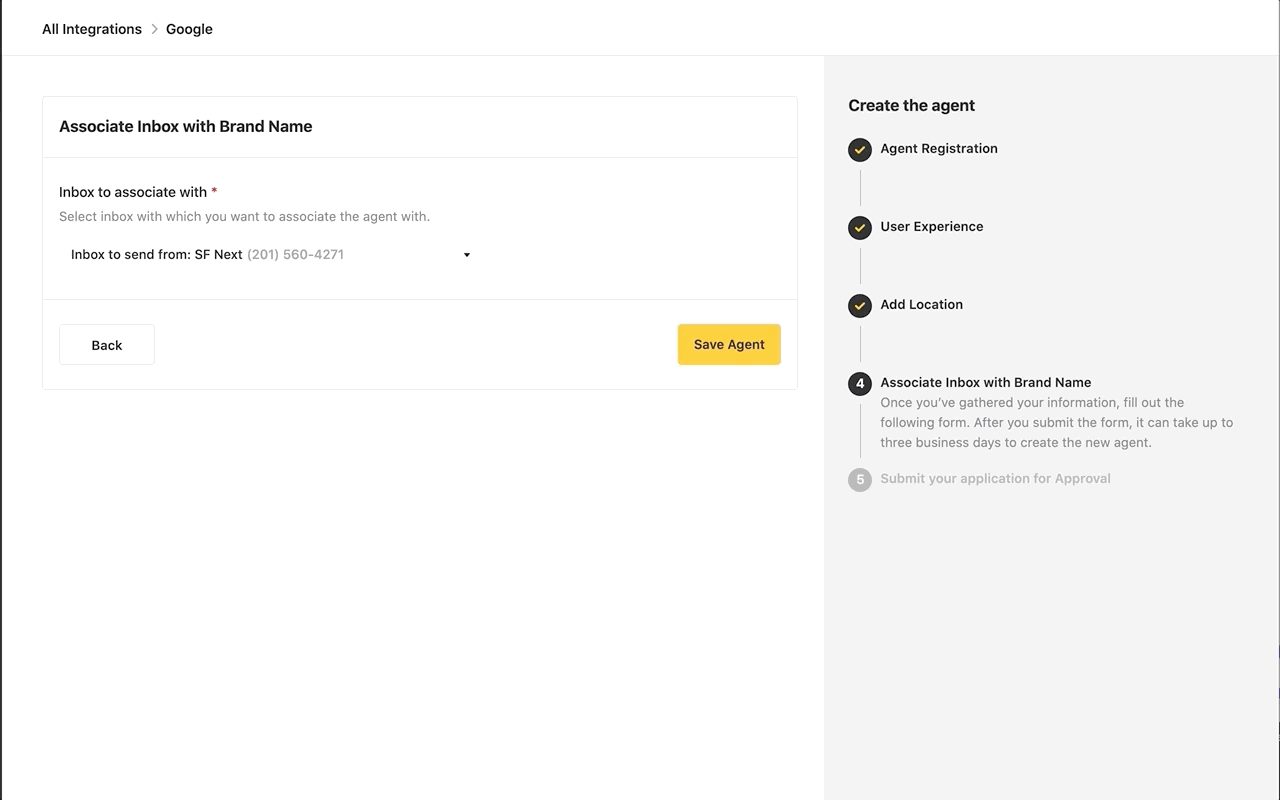 Test sending a message to your Agent by opening the link generated from a mobile browser:
Last step, enter the Brand name and email of the representative who will receive Google's updates on whether your brand was approved for Google Business Messages: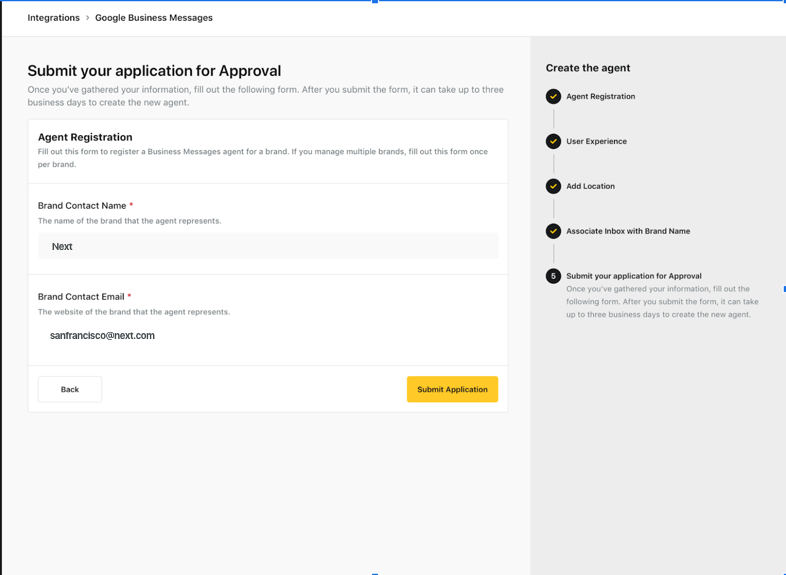 Note:
-Once you submit your application, you will now simply have to wait for Google's approval of your agent and brand. Approvals can take up to 3 business days. Heymarket currently does not have a mechanism to alert you when your brand is approved, so please return to this screen periodically to check if your brand has been approved. Once your brand is approved, the message button on Google searches and mobile devices will appear within 24 hours.
-After Connecting your HeyMarket account, please ensure the following setting is turned 'OFF' within your google settings.Setting this option off will allow external integrations (ie HeyMarket) to work on your account.


(external article: https://support.google.com/business/answer/9114771?hl=en&co=GENIE.Platform%3DDesktop&oco=0#zippy=%2Cturn-on-or-off-chat-in-google-maps%2Cturn-on-or-off-chat-in-search)