With Heymarket's "Click2Text" Chrome extension, you can simply click to text a number you see on the web. To set this up, you need a Heymarket account and download the extension widget by clicking "Add to Chrome" here:

Once you add the extension, phone numbers on web pages (including web-based CRM's like Clio), will have a clickable yellow Heymarket icon to the right of the number like the following image:

Clicking the icon will open an Heymarket chat window with the phone number: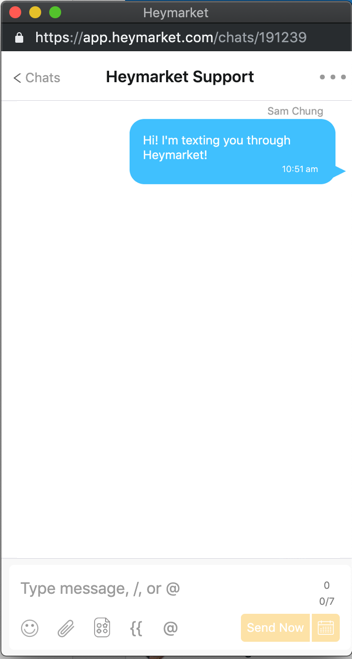 And that's it! You can access all of Heymarket's chat features from emojis to scheduled texts within this extension window.