The Heymarket channel integration automatically creates a Help Scout conversation for all incoming text messages and allows agents to respond alongside customer emails. Contacts are automatically created in Help Scout for incoming text messages. If a contact exists in Helpscout, the Heymarket conversation will be tied to the Helpscout contact (Note: the Helpscout contact's phone number must be in the following format "14155551234", not (415) 123-1234 or other variations).
To use this integration you will need a Heymarket account. If you don't already have one, sign up here.
Once you are signed in to Heymarket, it's simple to setup the Help Scout integration:
As the Heymarket administrator for your team, go to the Help Scout integrations section
Click on the Setup button: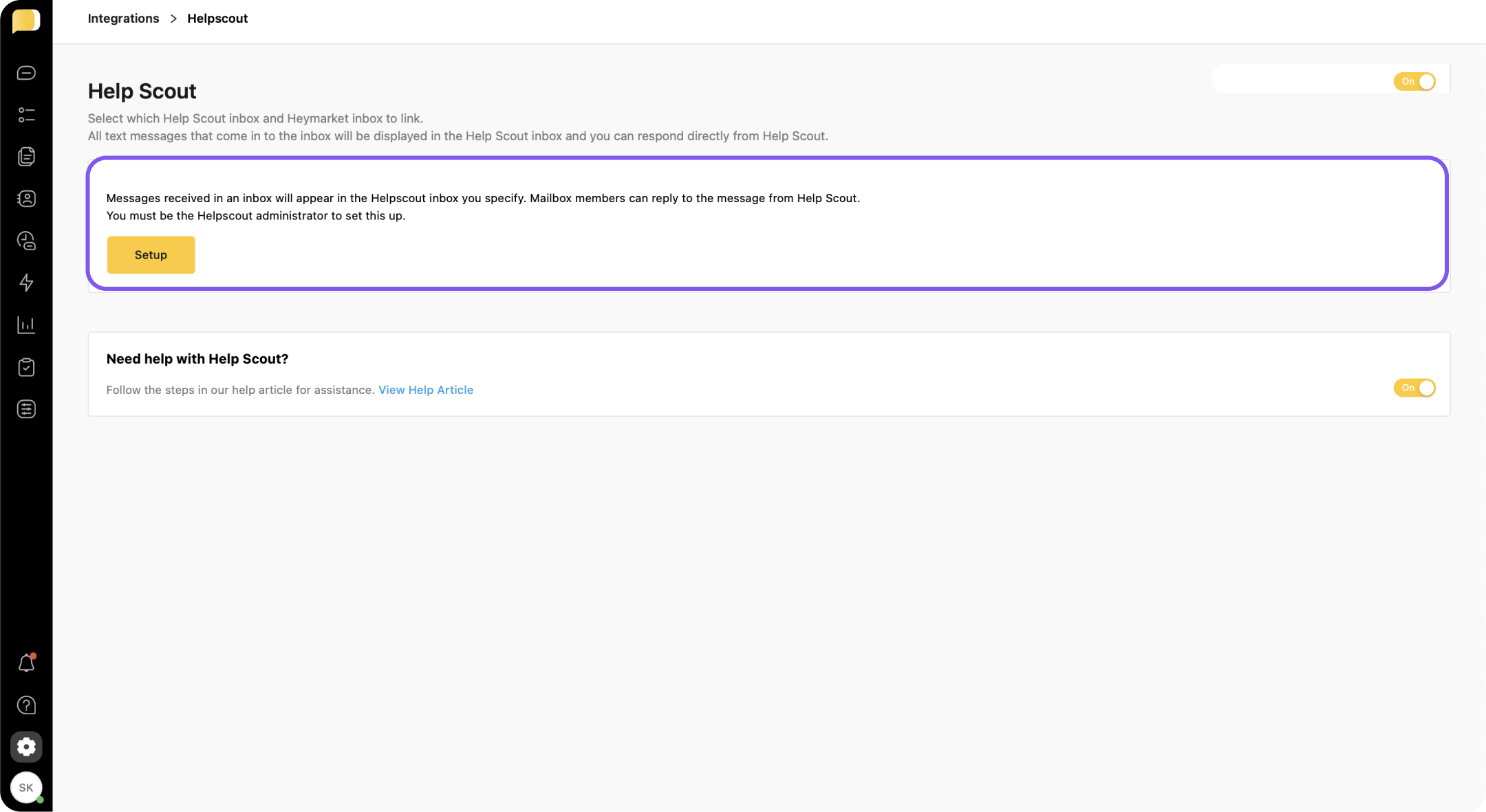 Authorize your Heymarket account with Help Scout: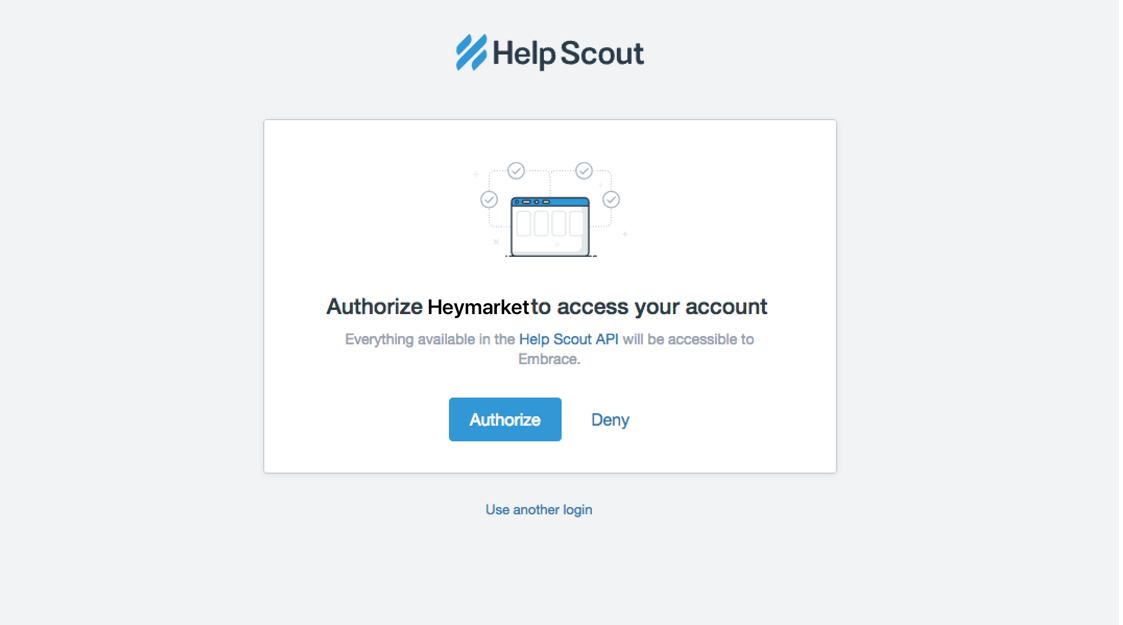 Link the Help Scout mailbox to the appropriate Heymarket inbox: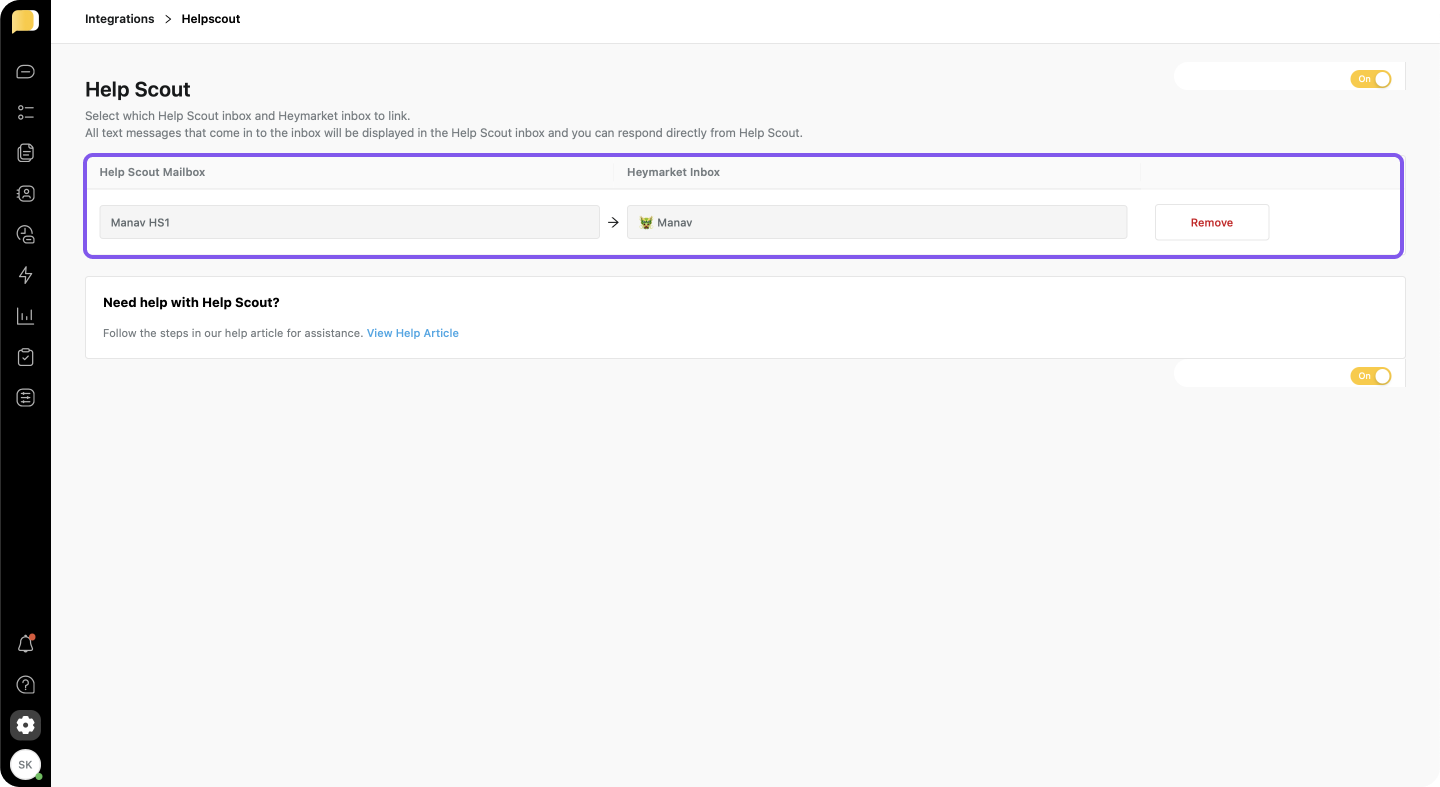 That's it! Heymarket text messages can be viewed and replied to from Help Scout.