Google AdWords campaigns now allow people to click-to-message your business directly from ads. Once mobile users tap the button in your ad, the native text messaging app on their phone will open and allow them to send a pre-defined message to your business.
With Heymarket, you can have those messages come into a shared inbox that anyone on your team can handle. It's a great way to answer questions from potential customers at the exact moment they're interested in your company's product or service.
It's simple to setup Google AdWords to allow consumers to text your business:
Sign in to your Google AdWords account.
Click on Ads & Extensions on the left side and click on Extensions at the top.
Click on the '+' icon and select 'Message Extension'.
Enter your Heymarket number, the extension text people will see in your ad, and lastly the pre-defined text message they can send you.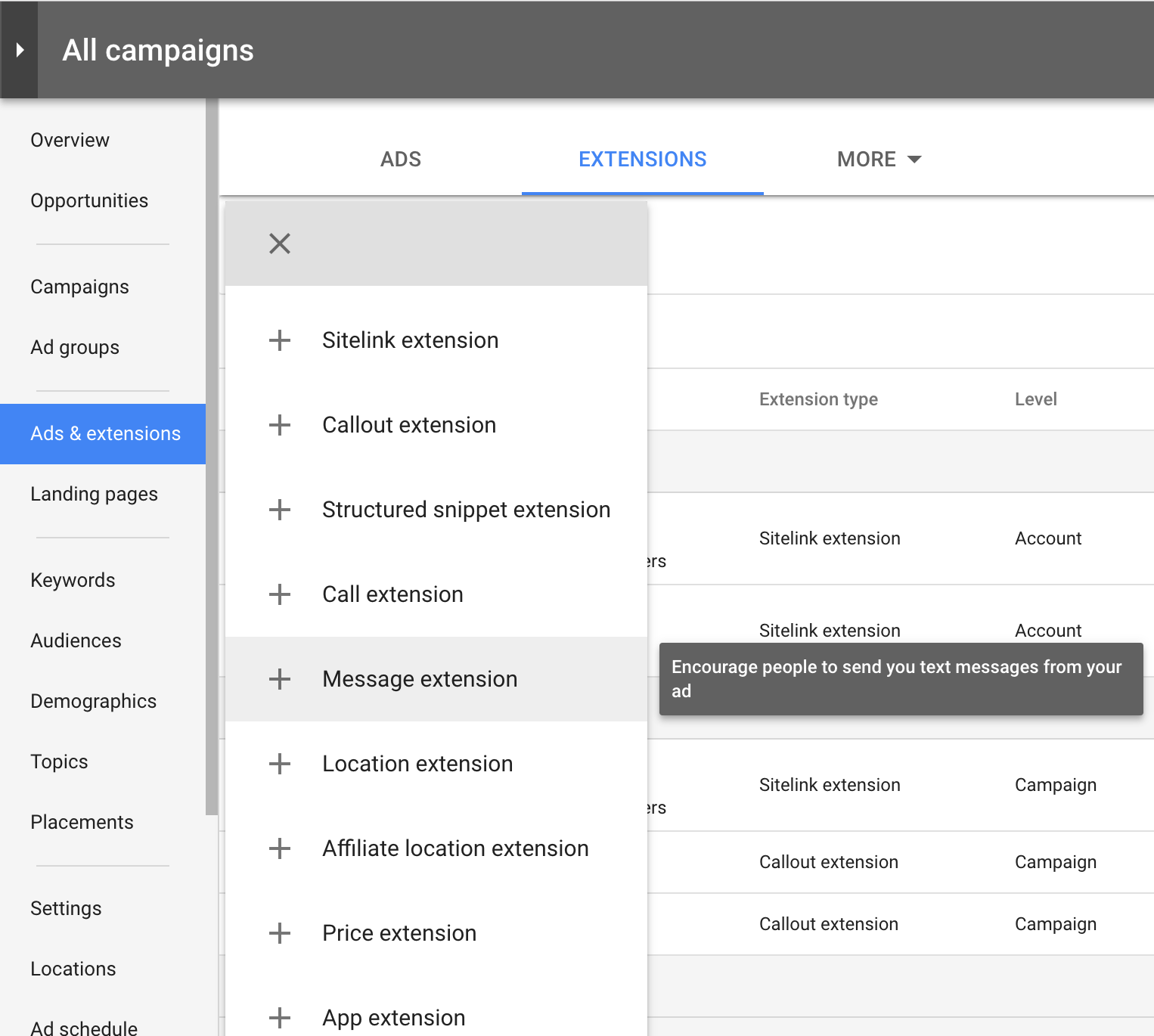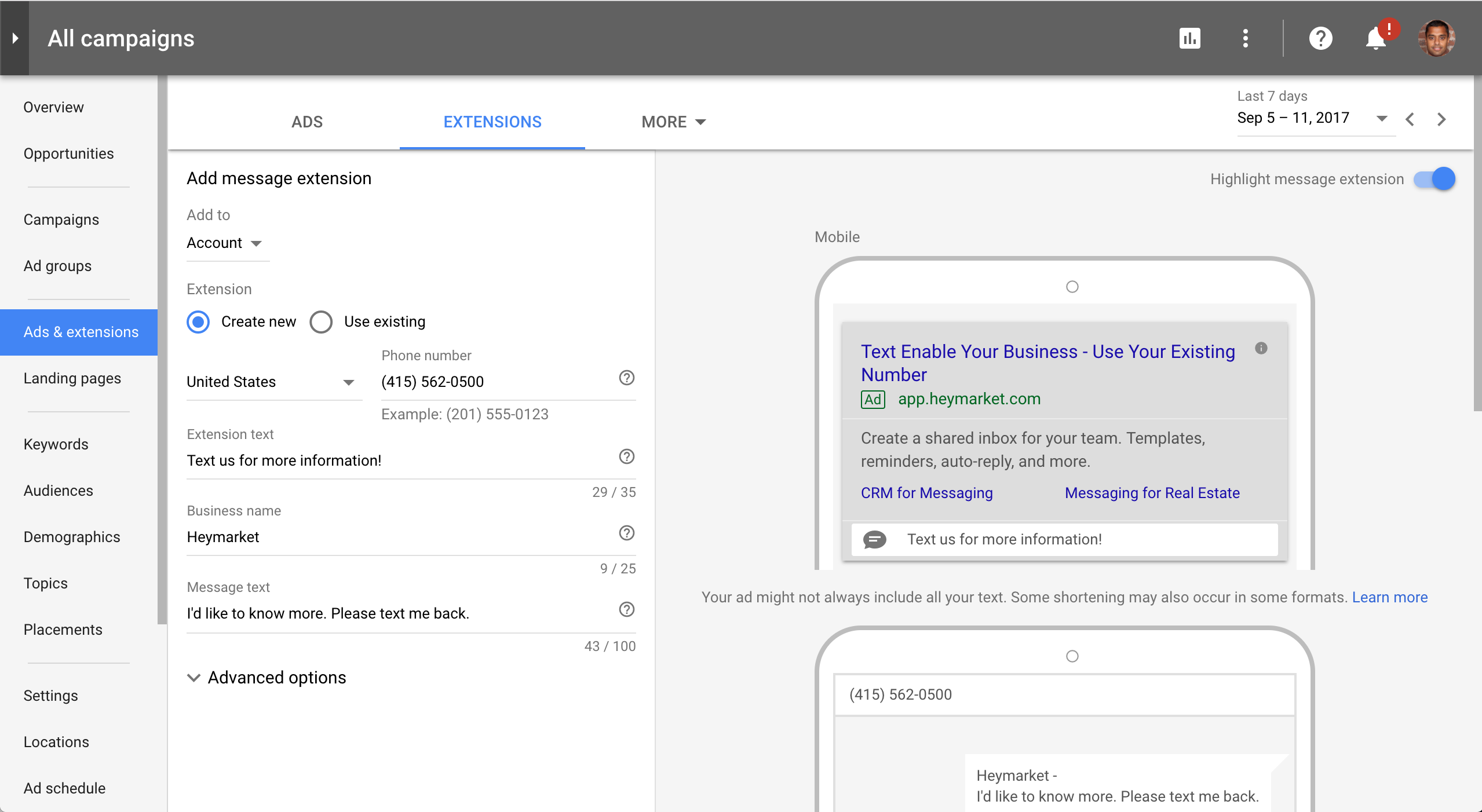 That's it! Now when you create ads this message extension can be displayed. Incoming messages will be delivered to your Heymarket shared inbox where you or your team can reply with templates or directly from the web client or app.