Heymarket works with your existing G Suite account.
Sign In with your Google Account
If allowed by your G Suite administrator, you can sign up for Heymarket with your Google account. From Heymarket, click the Start Free Trial button. You will see a sign up form. Click on Sign Up with Google and follow the steps to get started with Heymarket.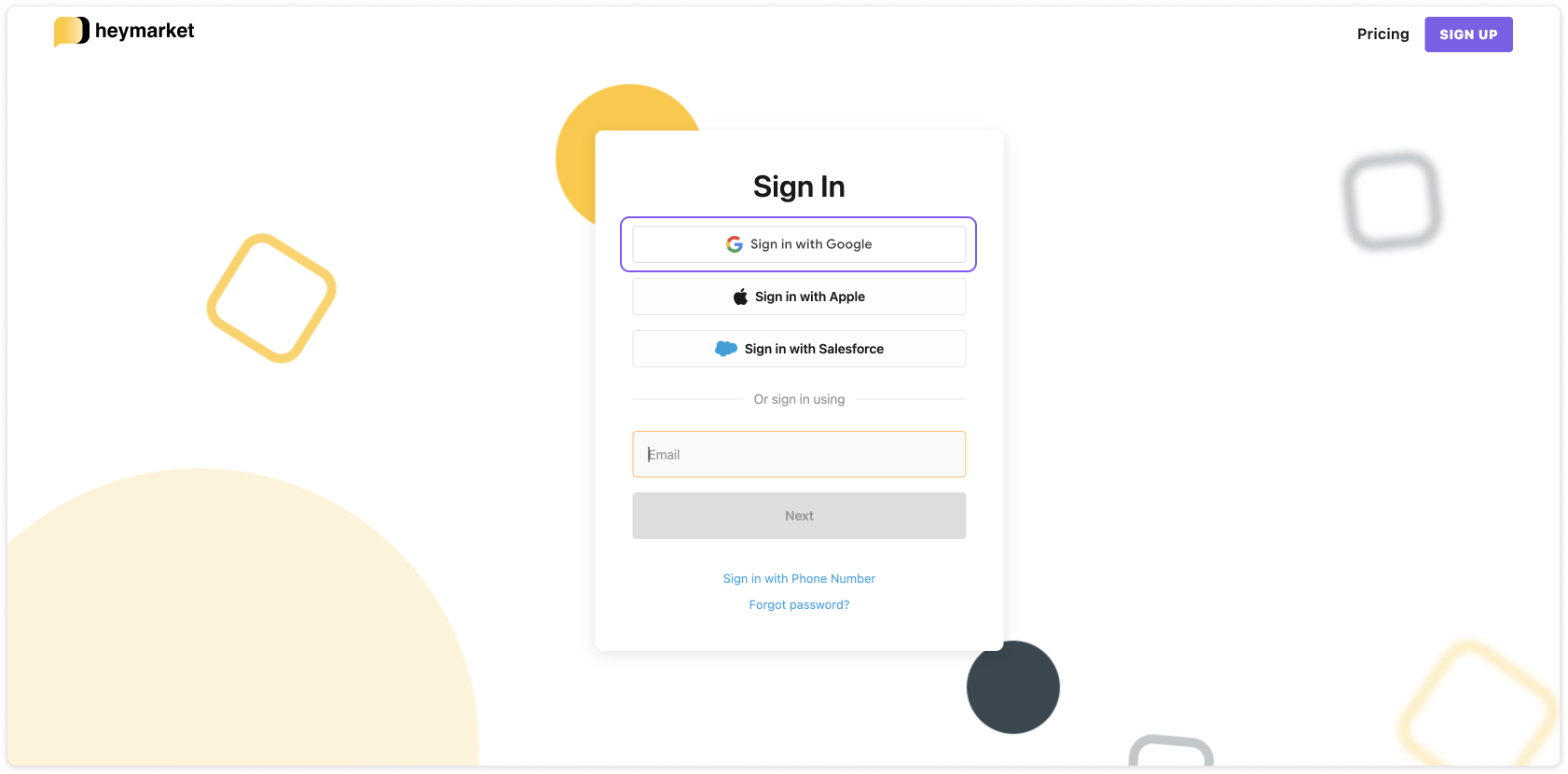 Attach Google Docs
As a G Suite user, you likely store PDFs, photos, and other files in your Google Drive account. You can now attach those files to a message to send to customers. It's a great way to share quotes, sketches, and proposals.
Google Drive can be attached from Chats or Lists. Just click the paperclip icon and then click on 'Google Drive'. You will see the Google Drive document picker. Select the appropriate document. You will see the name above the compose field. The recipient will receive the public link of the Google Drive file and can click it to review.

Problems Signing Up?
If you are unable to sign up with your G Suite Account, please reach out to your administrator to make sure that there are no restrictions in place. You can always sign up using the traditional sign up flow.